Aviation security

TSA chief says no new study needed on airport body scanners

Published 23 November 2011

Weeks after agreeing in principal to an independent study on the health effects of full-body scanners, TSA administrator John Pistole told the Senate Committee on Commerce, Science, and Transportation that a new study is not needed to confirm the machines' safety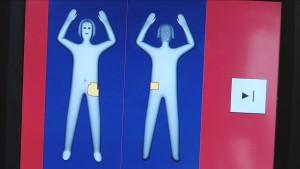 Scanner using generic cartoon image // Source: spreadnews.de
Weeks after agreeing in principal to an independent study on the health effects of full-body scanners, Transportation Security Administrator (TSA) chief John Pistole told the Senate Committee on Commerce, Science, and Transportation that a new study is not needed to confirm the machines' safety.
During a 2 November hearing before the Senate Homeland Security Committee, Pistole was asked by lawmakers to address a ProPublica/PBS NewsHour investigation which revealed that TSA officials had ignored research that radiation from some of the agencies full-body scanners could lead to anywhere from six to 100 cancer cases in U.S. airline passengers per year.
TSA currently operatesapproximately 500 full-body scanners, equally divided between two different types – backscatter and millimeter wave scanners. According to ProPublica, the agency plans to deploy 1,275 backscatter and millimeter-wave scanners by the end of 2012 and 1,800 by 2014, which would cover nearly all airport security lanes.
With millimeter wave scanners, passengers enter a round enclosure resembling a phone-booth and are scanned using low-energy radio waves that contain no radiation and therefore do not cause cancer.
Meanwhile full body scanners that rely on backscatter technology emit a thin X-ray beam to scan passengers. Exposure to the ionizing radiation emitted by the device can damage DNA and mutate genes, potentially leading to cancer.
Because backscatters are not classified as medical devices, they are not subject to the same rigorous safety standards required by the Food and Drug Administration for diagnostic X-ray machines.
In response to lawmakers concerns about the backscatter scanners, Pistole responded that TSA had already conducted a number of studies which showed that passengers experience the same amount of radiation during a full-body scan as they do in three minutes aboard their flight. The dose is roughly one one-thousandth of a chest X-ray.
"But that being said, I am concerned that there is a perception that they are not as safe as they could be," he said. "And since we are using a different technology, that being the millimeter-wave scanner, that does not have that same perspective, I will take that back and we will conduct an independent study to address that."
During his most recent testimony, Pistole backtracked claiming a recently completed draft report by the DHS' inspector general (IG) confirms that the machines are safe for all passengers and a new study is unnecessary.
"My strong belief is those types of machines are still completely safe," he said. "If the determination is that this IG study is not sufficient, then I will look at still yet another additional study."
Senator Susan Collins (R – Maine) was not pleased with TSA's decision to not conduct additional inquiries. She also expressed frustration that the focus of the inspector general's report was on maintenance and operating procedures for the machines.
"I hope the Obama administration is not backing away from an independent study of the health effects of these radiation-emitting machines," Collins said in a statement. "What I asked for — and what the administrator committed to — was an independent study on the health effects of [the] machines, not just a study on whether TSA is doing an adequate job of inspecting, maintaining and operating [them]."
The European Commission recently adoptednew guidelines which prohibit the use of X-ray scanners and limit European airports to full-body scanners that rely on millimeter wave technology.
"In order not to risk jeopardizing citizens' health and safety, only security scanners which do not use X-ray technology are added to the list of authorized methods for passenger screening at EU airports," the statement read.
One researcher interviewed by ProPublica expressed irritation at the decision to use the backscatters at all when a safer alternative is available.
"Why would we want to put ourselves in this uncertain situation where potentially we're going to have some cancer cases?" asked David Brenner, director of Columbia University's Center for Radiological Research. "It makes me think, really, why don't we use millimeter waves when we don't have so much uncertainty?"