Surveillance

ACLU questions police tracking of cell phones

Published 19 December 2011

Civil rights advocates are increasingly uneasy with law enforcement agencies increasing use of cell phone triangulation to pinpoint an individual's location; earlier this year, thirty-four ACLU affiliates from across the country filed open records requests from local law enforcement agencies requesting information on how authorities are tracking cell phones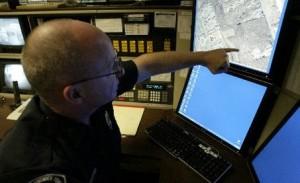 Police have conducted successful raids through cell phone tracking // Source: cellphonesattraction.com
Civil rights advocates are increasingly uneasy with law enforcement agencies increasing use of cell phone triangulation to pinpoint an individual's location.
Earlier this year, thirty-four ACLU affiliates from across the country filed open records requests from local law enforcement agencies requesting information on how authorities are tracking cell phones and if they had done so with probable cause or obtained warrants.
By requesting cell phone providers to "ping" a cell phone, officials are able to determine which cell phone tower an individual's phone is linked to. From there, they are able to narrow down an individual's whereabouts and search for their specific location. The ACLU is particularly concerned that law enforcement officials are increasingly using this ability without warrants or probable cause.
For instance in July, an appeals court in New Jersey ruled that using cell phone signals to locate an individual was not a violation of privacy.
In the case, Thomas Earls appealed his conviction for a string of robberies in 2005 on the grounds that in 2005, Middletown, New Jersey police did not obtain a warrant before they contacted his cell phone provider to help pinpoint his location.
Police used the information they had received from T-Mobile to eventually find Earls's car, which was parked by a motel. When police apprehended him, they found the burgled loot inside his room.
Earls argued that the evidence could not be used against him as police did not have a warrant to determine his whereabouts using his cell phone.
In contrast, the prosecution maintained that Earls had no reasonable expectation of privacy while driving his car on public roads and the information police had received from T-Mobile only narrowed down his location to a one to three square-mile area.
The court sided with the prosecution, writing that Earls did not have "a constitutionally protected right of privacy in the movement of his car on public roadways."
In addition, "Our courts have also recognized that police officers may utilize modern technology in conducting surveillance of public places and private property that is not subject to constitutional protection," the judges ruled.
Peter Aseltine, a spokesman for the New Jersey Attorney General's Office, said law enforcement officials are always careful to obtain a warrant.
"The consistent policy and practice of the Attorney General's Office has been to require a warrant whenever law enforcement, in the course of an investigation, tracks a person using cell phone location information, or uses a GPS device to track a subject, or extracts information from a cell phone," Aseltine said.