Security business

Veterans of Israel's secretive Unit 8200 head many successful high-tech start-ups

Unit 8200 is Israel's equivalent of the U.S. National Security Agency (NSA) or GCHQ in Britain; what sets the unit apart from its SIGINT counterparts in the United States and Europe is that it does almost all its research and development in-house; this means that, aside from interpreters and analysts, the unit is home to a huge cadre of engineers, technicians, and programmers; one result is that veterans of Unit 8200 have founded many of Israel's successful high-tech start-ups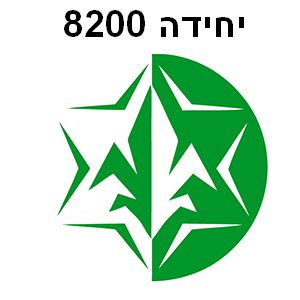 Israel's Unit 8200 unit patch // Source: szentkoronaradio.com
The waves of cyber attacks on Iran's nuclear facilities and critical infrastructure – the attacks we know of: Stuxnet, Duqu, Flame – have drawn attention to the secretive Unit 8200, the cyberwarfare unit within the Israel Defense Force (IDF) Military Intelligence (MI) branch (these cyberattacks have also drawn attention to the U.S. efforts in this regard: see David Sanger, "Obama Order Sped Up Wave of Cyberattacks Against Iran," New York Times, 1 June 2012). The Financial Times notes that Unit 8200 is Israel's equivalent of the U.S. National Security Agency (NSA) or GCHQ in Britain. These three organizations belong to a branch of the military called signals intelligence, or SIGINT. Unit 8200's task is to intercept, monitor, and analyze enemy communications and data traffic — from mobile phone chatter and e-mails to flight paths and electronic signals. The unit's goal is to "fish out from an ocean of data the piece of information that will help the Israeli security forces identify and thwart a potential attack," the FT writes.
In addition, Unit 8200 is responsible for all aspects of cyberwarfare.
The Israeli military allows no information about Unit 8200 to leak out: it has a base in the Negev desert, and several other installations around the country, but the precise location of these facilities remains secret, as is the identity of the current commander, the unit's budget, and the precise number of soldiers and officers serving in the unit.
The FT notes that what sets the unit apart from its SIGINT counterparts in the United States and Europe is that it does almost all its research and development in-house. "This means that, aside from interpreters and analysts, the unit is home to a huge cadre of engineers, technicians and programmers."
One consequence of this in-house approach is that many veterans of Unit 8200, upon leaving the military, launch successful high-tech start-ups. The UPI offers an interesting look at Unit 8200 and its unique contribution to Israel's high-tech sector.
Israel's high-tech exports are estimated to be worth $18.4 billion a year, accounting for more than 45 percent of Israel's exports. Many successful high-tech start-ups in Israel were launched by veterans of unit 8200. The short list would include: