Nuclear plant safety

Part Two: NNSA and private contractors' "nuclear safety culture" responsible for Y-12 security breach?

Published 21 December 2012

After Sister Susan Rice, age 82, and two other senior confederates allegedly broke into the Y-12 National Security Complex at Oak Ridge, Tennessee on 28 July 28th, initial spin on the breach at this highly secured facility focused upon blaming a lone security guard;the security breach at Y-12, however, should be more accurately understood as revealing a more systemic flaw: the breach was not the fault of a single guard, but as a security failure similar to other failures in a number of facilities under the purview of the National Nuclear Security Administration (NNSA) experiencing repeated security and safety lapses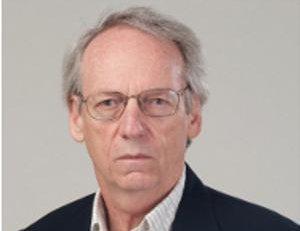 Robert Lee Maril, director of the Center for Diversity and Inequality Research at ECU // Source: ecu.edu
After Sister Susan Rice, age 82, and two other senior confederates allegedly broke into the Y-12 National Security Complex at Oak Ridge, Tennessee on 28 July, initial spin on the breach at this highly secured facility focused upon blaming a lone security guard. A subsequent report by Gregory H. Friedman, Inspector General of the Department of Energy, took a shotgun approach, blaming malfunctioning security equipment, the failures of Y-12 contractor for security personnel, WSI-Oakridge, and B&W Y-12 which was in charge of management and operation.)
It was the security guard who first arrested Sister Rice and her two accomplices, however, who was immediately identified by name and fired. This in spite of the fact that the Y-12 nuclear facility is described as, "…an extensive security mechanism that relies on well-trained and extensively equipped protective force, advanced technology, and a variety of physical fortifications.". Annual security costs at Y-12 are $150 million.
The security breach at Y-12 is more accurately understood not as the fault of a single guard, but as one among a number of facilities under the purview of the National Nuclear Security Administration (NNSA) experiencing repeated security and safety lapses (see Lee Maril, "Lessons learned: Cheech and Chong at the Y-12 security breach," HSNW, 21 September 2012). . The NNSA, a semi-autonomous agency created by Congress in 2000 to address serious issues that the DOE was unable to resolve, is also responsible for cost and schedule overruns by private contractors.
Since the inception of NNSA, according to testimony and reports from the Government Accountability Office (GAO), the working relationship between the private contractors hired by NNSA and the NNSA itself has been a primary locus of systemic problems regarding security and safety (Observations on NNSA's Management and Oversight of the Nuclear Security Enterprise, Statement of Gene Aloise, Director Natural Resources and Environment, United States Government Accountability Office, GAO-12-473T, 2/16/12).