Nuclear power

U.K. nuclear plants are safe: report

Published 12 October 2011

The United Kingdom has finalized a review of the implications of the Fukushima disaster for the U.K. nuclear power industry; Dr. Mike Weightman, the author of the review, said that the "U.K. nuclear facilities have no fundamental safety weaknesses"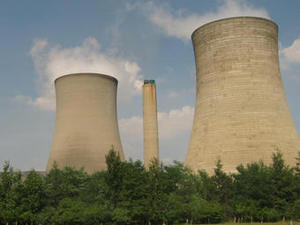 The U.K.'s nuclear power plants are declared safe // Source: euranet.eu
Dr. Mike Weightman, chief inspector of U.K. nuclear installations and executive head of the U.K. Office for Nuclear Regulation, has submitted his final report on the implications of the 11 March Fukushima disaster in Japan for the U.K. nuclear industry (Japanese earthquake and tsunami: Implications for the UK nuclear industry, Final Report).
In a statement Weightman said: "I remain confident that our U.K. nuclear facilities have no fundamental safety weaknesses. The Office for Nuclear Regulation already requires protection of nuclear sites against the worst-case scenarios that are predictable for the UK. But we are not complacent. Our philosophy is one of continuous improvement."
The Engineer reports that responding to Weightman's final review, Tom Foulkes, director general of the Institution of Civil Engineers, said:
Nuclear is a vital part of the UK's energy mix — at present there is no other viable, low-carbon alternative to replace baseload generation from gas and coal-fired plants set to come offline in the next decade.
Weightman's review has rightly set the standards high for U.K. nuclear, putting the onus on industry to strive for continued improvements in safety and risk assessment. Ensuring these lessons are understood at every level of delivery is crucial to minimizing project risks.'
This meticulous review should reassure the public that U.K. nuclear engineers work to the most stringent safety regulations and that we will proceed with an even safer regime when building our new generation of nuclear plants over the course of the current decade,' added Alistair Smith, chairman of the Power Industry Division at IMechE.
I hope work can now progress to finalize the Generic Design Assessments in the U.K., as the fact remains that without new nuclear power we stand no chance of meeting out climate change obligations.
— Read more in Japanese earthquake and tsunami: Implications for the UK nuclear industry, Final Report (September 2011)