First responders

Yellow Dot gets medical info to first responders fast

Published 6 December 2011

Emergency officials in Alabama recently introduced a new program aimed at quickly providing first responders with critical information during accidents; in the event of a car accident, first responders will be able immediately to find vital medical information on victims by simply looking in their glove compartment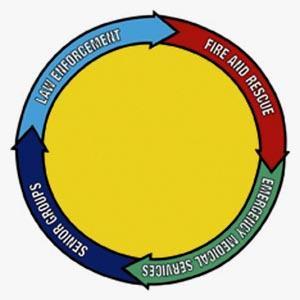 A typical Yellow Dot medical information location decal // Source: baldwincountynow.com
Emergency officials in Mobile County, Alabama recently introduced a new program aimed at quickly providing first responders with critical information during accidents.
Under the Yellow Dot program, in the event of a car accident, first responders will be able immediately to find vital medical information on victims by simply looking in their glove compartment.
Special kiosks equipped with computers and printers have been set up at local Sheriff's offices as well as several other locations around the county, where residents can take a picture, enter their personal information including medical conditions, medications, and preferred hospital.
Once the information has been entered, individuals are instructed to print the forms and place them in their glove compartment along with a yellow dot in the lower left corner of the rear window.
"When the first responders get there, they know you are part of the program and go to the glove compartment," explained Lori Myles of the Mobile County Sheriff's Office. "Inside the glove compartment, you'll want this info with a picture of you or any other loved ones that travel in the car. All that will be placed in this packet and will only have your medical information."
Myles said the program is particularly helpful if there is a car accident and an individual is allergic to certain medicines. First responders can now find out an individual's medical history even if they are incapacitated.
"If your young child had an allergy to penicillin, you would want that first responder to know he is allergic to penicillin. Don't give him that if we're in an accident for some reason," Myles said.
"We thought it was a wonderful program for first responders. It's a good way for people who come to the scene of an accident to find out identification and medical information that one might need before the medical assistance gets there," she added.
The program is free and Myles believes it is an easy way to add an extra degree of safety, especially during the holidays where long trips are more common.