First-response gear

Compact helmet-display for first responders

Published 10 February 2012

Engineers at Physical Optics Corp. are working with DHS' Science and Technology Directorate (S&T) to develop a helmet-mounted micro display system for first responders designed to improve their situational awareness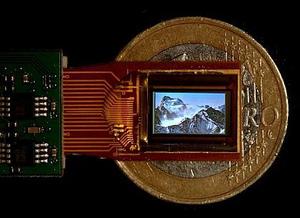 Model of Physical Optics microdisplay intended for first responders // Source: militaryaerospace.com
Engineers at Physical Optics Corp. are working with DHS' Science and Technology Directorate (S&T) to develop a helmet-mounted micro display system for first responders designed to improve their situational awareness.
The company has been tasked with creating a helmet display that does not block a first responder's field of vision and selectively shows life-saving data from real-time video imaging sensors.
Work has already begun on the project's second phase, where researchers are currently building a prototype that receives data in real-time from commercial off-the-shelf long-wave infrared cameras and sensors. The system will include low-profile waveguide optics, lightweight wearable processing electronics, and sensors. In addition, Physical optics will develop support electronics, software, and light-weight, compact mechanical packaging to house the whole system.
To assist in the display's development, DHS recently awarded Physical Optics a Phase II Small Business Innovation Research contract for the Helmet Embedded Conformal Augmented Display (HECAD), as it has been dubbed.