Sequestration

Sequestration-related defense budget cuts in 2013 to increase from $50.5 to $60.6 billion

Published 15 October 2012

Defense contractors are already worried about $50 billion dollars which would be cut from the defense budget on 3 January 2013 if the White House and Congress fail to reach an agreement on a deficit reduction plan; budget analysts point out that due to a provision in the Budget Control Act, another $10 billion will be added to that amount, bringing the total in defense cuts in 2013 to $60.6 billion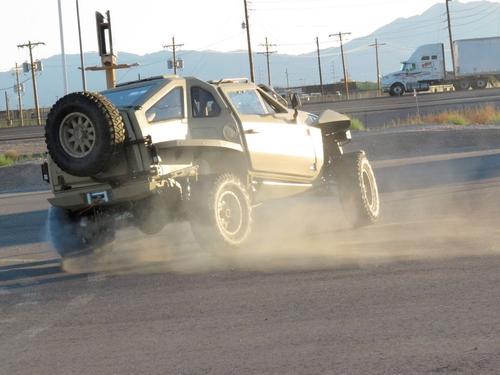 Yo won't see many of these in the shwroom // Source: taringa.net
Defense contractors are already worried about $50 billion dollars which would be cut from the defense budget on 3 January 2013 if the White House and Congress fail to reach an agreement on a deficit reduction plan. Now due to a provision in the Budget Control Act, another $10 billion will be added to that amount, bringing the total to $60.6 billion.
The provision which was not previously accounted for would be implemented because the failure of the "super committee" triggered a reduction in the total amount that could be spent on security-related programs, according to a report released yesterday by the top Democrat on the House Appropriations Committee, Representative Norm Dicks (D-Washington).
AOL Defense quotes Todd Harrison of the Center for Strategic and Budgetary Assessments to saythat the way the Budget Control Act is written, "they set up a cap and then they lower it…. They could not have made it more complex if they had tried." As complex as it may be, Harrison feels it should not have taken this long to figure out.
"This law was put into place fourteen months ago, you know," Harrison told AOL Defense. "Why has it taken this long for both the Congress and the administration to get around to actually crunching the numbers and saying oh yes, 'This is what the law actually means'? We could've had this discussion a year ago."
With the cutbacks now $60.6 million, Dicks' staff outlined where the cuts will take place:
Military installations will lose $5.5 billion
$2.4 billion will be slashed from ongoing base operations
$2 billion will be cut from new military construction
$1.1 billion will be taken from a separate account for "[existing] facilities sustainment, renovation, and modernization"
The Joint Strike Fighter program would lose $1 billion, four aircrafts, and advance procurement to expedite the construction of future planes
Eight

UH

-60 Blackhawks and five

CH

-47 Chinooks as well as eleven Striker eight-wheel-drive armored vehicles will be stripped from the Army
The Navy will lose three F/A-18E/F Super Hornet fighters, two F-18G Growler electronic warfare variant, and a P-8A Poseidon long-range patrol plane, along with "at least one" warship.
The Air Force also takes a hit as they lose an Evolved Expendable Launch Vehicle (

EELV

) rocket for space launches. The

USAF

will also lose $99.5 million for its new tanker and $33.7 million toward its Next- Generation Bomber
Veterans' Affairs and military personnel accounts are exempt from the cuts, but healthcare benefits enjoyed by troops, retirees, wounded veterans, and their families will take a $3.7 billion cut.
Among the non-defense programs to be cut: the Border Patrol would lose 3,400 agents, and 7,000 unvaccinated children dying of malaria in the third world.