Biodefense

Government considers testing anthrax vaccine on children

Published 26 October 2011

The U.S. government is considering testing its anthrax vaccine on children to determine if it has any potential side effects; so far the government's anthrax vaccine has only been tested on adults and members of the National Biodefense Science Board argued that there had been no tests to determine the effectiveness of the vaccine on children; opponents of the suggestion have sharply criticized it on the grounds that it is unethical to test a vaccine on children especially if there is no immediate threat; proponents of testing the vaccine acknowledged the criticism, but maintained that it was critical to ensure the safety of the vaccine on children in the event that it had to be administered; the board is set to meet again on Friday to vote on its controversial recommendation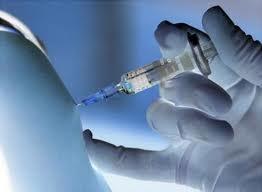 Government may begin anthrax vaccine testing on children // Source: llrepublic.com
The U.S. government is consideringtesting its anthrax vaccine on children to determine if it has any potential side effects.
The National Biodefense Science Board (NBSB), a group of federal advisors, convened last month specifically to debate the issue.
The government's anthrax vaccine has only been tested on adults and members of the board argued that there had been no tests to determine the effectiveness of the vaccine on children.
According to Dr. Nicole Lurie, the assistant secretary for preparedness and response at the Department of Health and Human Services, waiting until a national crisis to use the vaccine for the first time would be problematic as it presents "an array of logistical, clinical and communication challenges during a public health crisis."
Daniel B. Fagbuyiof, of the Children's National Medical Center in Washington and the chair of NBSB, echoed Dr. Lurie's thoughts stating, "At the end of the day, do we want to wait for an attack and give it to millions and millions of children and collect data at that time? Or do we want to say 'how do we best protect our children?'"
"We can take care of grandma and grandpa, uncle and auntie. But right now, we have nothing for the children," Fagbuyiof said.
So far the anthrax vaccine has been thoroughly tested on adults and more than 2.6 million members of the armed forces have been inoculated, but the government lacks data on how well the vaccine works on children and if it is safe.
Opponents of the suggestion have sharply criticized it on the grounds that it is unethical to test a vaccine on children especially if there is no immediate threat.
"It's hard to believe that it's something that makes a great deal of sense," said Joel Frader, a bioethicist with the Northwestern University Feinberg School of Medicine. "It would be difficult to justify testing it on kids simply on the hypothetical possibility that there might be an attack."
Dr. Lurie acknowledged the criticism, but maintained that it was critical to ensure the safety of the vaccine on children in the event that it had to be administered.
"If you had a situation where a vaccine has never been given to a child, it's pretty hard to think what you could say to people about its safety and efficacy," she said.
"To be honest, the safest and easiest thing to do would be to not make a decision and kick the can down the road," Lurie said. "But it seemed to me that would be socially irresponsible. I would hate for a lot of children to die because we didn't have enough information for the public to feel comfortable getting [the] vaccine."
The board is set to meet again on Friday to vote on its controversial recommendation.