Smartphone security

Smartphone security products begin to make it to market

Published 10 September 2010

A modern smartphone has many of the same capabilities as a PC and is way more vulnerable to certain kinds of attack; even so, few smartphone users see security apps as essential; Austrian security testing lab AV-Comparatives has justreleased a study comparing four smartphone security products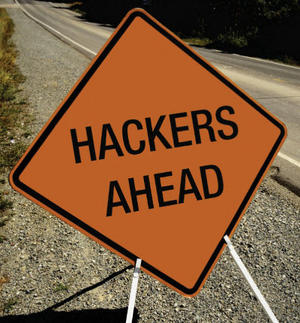 There is nothing else to say // Source: blippitt.com
Most PCs are protected by an antivirus utility, and chances are most users have installed a full-scale security suite to protect their computers. What about these users' phones? A modern smartphone has many of the same capabilities as a PC and is way more vulnerable to certain kinds of attack. Even so, few smartphone users see security apps as essential.
Austrian security testing lab AV-Comparatives the other day released a study comparing four smartphone security products: ESET Mobile Security, F-Secure Mobile Security, Kaspersky Mobile Security, and Trend Micro Mobile Security. All four support Windows Mobile 5.0-6.5 and Symbian 9.1-9.4. F-Secure adds support for Android while Trend Micro supports Android7. Trend Micro also offers a limited-feature edition called Trend Micro SmartSurfing for the iPhone; this is the only iPhone support found in these products.
The study argues that "nobody who uses a smartphone should go without security software" and offers pages of details on what users can expect if they do not.
PCMag's Neil J. Rubenking writes that the features of a smartphone security suite overlap those of a standard PC security suite in some areas. All four products studied offer differing degrees of firewall protection including network packet protection and control over which apps can access the Internet. All four offer protection against mobile viruses (though the number of mobile threats is minuscule compared to the number of PC viruses). ESET, Kaspersky, and Trend Micro include features to block telephone and text-message spam. Trend Micro Web reputation warns about dangerous sites.
Some of the suites even offer a degree of parental control. Trend Micro will block URLs based on categories and log sites the child visits. Kaspersky will block calls that incur extra charges and can be set to blacklist certain numbers or limit the child's calling to a predefined whitelist. Kaspersky and F-Secure allow the parent remotely to determine the phone's GPS location.
Rubenking notes that the biggest security problem with a mobile phone is theft, and all four products include multiple anti-theft features. F-Secure and Kaspersky can lock down access to contacts, images, and texting. With any of the four the user can send a text remotely to lock or wipe a stolen phone. If the malefactor changes out the SIM all four will alert the smartphone owner and report the new number. F-Secure and Kaspersky can help find the lost or stolen phone by reporting its GPS location.
F-Secure's mobile suite costs €35 per year; the other three cost €25. Which should one choose? In the full report AV-Comparatives did not make a specific recommendation, nor did they assign their usual ADVANCED+, ADVANCED, and STANDARD ratings. Rather, they suggest that all four have their merits and advised users to consider the differing features and take advantage of free trials before making a decision. "As for those of us using iPhones," Rubenking writes, "we'll just have to wait until the security vendors manage to produce a security suite Apple will accept."