China syndrome

Unease grows as Chinese telecom behemoth gains foothold in U.S.

Published 27 October 2010

China's Huawei Technologies — a company linked to the People's Liberation Army, and which has been repeatedly accused of stealing software designs and infringing on patents — is now the world's second-largest telecom equipment supplier behind Ericsson of Sweden, and with Chinese government backing, it has sewn up major deals in Asia, Africa, and Latin America; a $3 billion in advanced wireless equipment deal with Sprint Nextel will give entry into the U.S. communication market — and this has lawmakers and security experts worried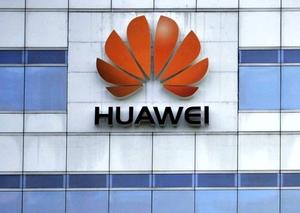 Sprint considers Huawei for huge equipment buy // Source: ibtimes.com
Huawei Technologies, the Chinese telecommunication company, has largely been locked out of the U.S. communication market — until now. Sprint Nextel, the U.S. third-largest wireless carrier, is preparing to make a decision on buying $3 billion in advanced wireless equipment, and Huawei is considered to be a front-runner for the deal.
This has raised security concerns in Congress and among security experts. John Markoff and David Barboza write in the New York Times that lawmakers and experts fear that Huawei's close ties to the Chinese military might allow China to tamper with American communications gear.
Last week, Senator Joseph I. Lieberman (I-Connecticut), and three other members of Congress wrote a letter to Julius Genachowski, chairman of the Federal Communications Commission, raising the specter that an equipment sale might permit the Chinese government to manipulate parts of the communications network, making it possible to disrupt or intercept phone calls and Internet messages.
Anticipating these hurdles, Huawei has hired a battery of Washington lobbyists, lawyers, consultants, and public relations firms to help it win business in the United States. It has also helped create Amerilink Telecom, an American distributor of Huawei products whose high-powered board includes former Representative Richard A. Gephardt, the former World Bank president James D. Wolfensohn, and the one-time chief executive of Nortel Networks, William A. Owens.
Amerilink executives say they are primarily interested in helping Huawei overcome objections that its entry into the American market could jeopardize national security.
"We take the accusations very seriously," Kevin Packingham, who recently left Sprint to become chief executive of Amerilink, told Markoff and Barboza. "But regardless of the accusations, we have a model in place that ensures the security" of the network should Huawei win American contracts, he said.
The New York Times notes that the effort is beginning to pay off. This fall, the American Internet communications firm Clearwire will begin testing a system based on Huawei's 4G, or fourth-generation, network technology.
The Sprint contract would be Huawei's largest American deal by far. A Sprint spokesman, Scott Sloat, declined to discuss any potential deal. Sprint bought its last round of network equipment from Motorola, Nortel Networks, and Lucent, now part of Alcatel-Lucent.
Huawei's American drive is significant because it is China's first truly home-grown multinational corporation. Some analysts say they believe its spectacular rise will serve as a model for other Chinese companies seeking to compete internationally.
Huawei is now the world's second-largest telecom equipment supplier behind Ericsson of