Surveillance

U.S. communities support surveillance systems

Published 14 February 2011

Despite calls by the ACLU to halt the expansion of the use of CCTVs in public places, towns across the United States are eager to get their hands on the extra sets of eyes; midsized communities across the United States are installing more surveillance video cameras in an effort to cut down on crime, without having to spend more money on additional law enforcement officials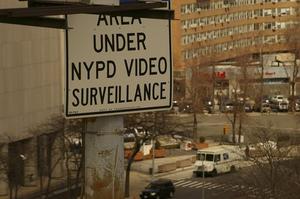 Video surveillance is adopted by smaller municipalities as well // Source: wn.com
Midsized communities across the United States are installing more surveillance video cameras in an effort to cut down on crime, without having to spend more money on additional law enforcement officials.
Seventeen video cameras were installed at water and skate parks last year in Saginaw, Michigan, and the city plans to add more. Mayor Greg Branch said that "Every city is facing budget pressures. We can't put more police on the street." The new cameras will be paid for with a $300,000 federal grant. Dan Kobil, a constitutional law professor at Capital University Law School in Columbus, Ohio, has expressed his unease at the trend of increasing surveillance. Although cameras are "an important tool for law enforcement," he says, "I'm disturbed by it … as someone who values my privacy." Kobil also said that courts have ruled that people have no expectation of privacy in public settings.
Despite calls by the ACLU to halt the expansion of a Chicago camera program, towns across the United States are eager to get their hands on the extra sets of eyes. Lafayette, Indiana has about fifteen cameras and wants at least thirty more according to Police Chief Don Roush who also attributed the solving of a 2008 homicide to the technology.
Mayor Gabriel Campana of Williamsport, Pennsylvia is seeking bids for a system to secure residential areas "where we've had challenges. … My No. 1 concern is public safety."
Downtown property owners in Salisbury, Maryland are very supportive of a camera system according to Allan Hope of Urban Salisbury, an economic development group.
In Vineland, New Jersey, twenty-three surveillance cameras and seven license plate scanners were bought with $200,000 in state grants, says Mayor Robert Romano. "People had the perception that downtown wasn't safe, and perception becomes reality if you don't keep it in check," he says. "This makes people feel safer."