Cybersecurity

U.S. reducing number of data centers, moving to the cloud

The U.S. government operates 2,100 data centers; these centers, together, occupy more than 350,000 square feet; to cut cost and increase security, the government plans to close 137 of the centers by the end of the year, part of a broader plan to close 800 data center within the next five years; in addition, 100 e-mail systems serving about one million government employees will be moved to the cloud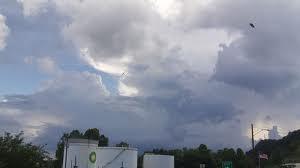 Several agencies are headed fof the clouds // Source: abovetopsecret.com
The U.S. government operates 2,100 data centers – rooms housing computers and servers which hold government data and operating systems. These centers, together, occupy more than 350,000 square feet
The Defense Department is the largest owner of federal data centers, with more than 750 of the 2,100 total.
Nexgov reports that to cut cost and increase security, the government plans to close 137 of the centers by the end of the year (see list here). Of the 137 data centers planned for closure by 2012, 57, or nearly half, belong to Defense.
The closing is part of a more sweeping plan to close 800 data center within the next five years.
As part of the cost-cutting measure, fifteen federal agencies have identified 100 government e-mail systems, serving one million government employees, which will be moved from government data storage space to cloud computing. The move will cost about $2.5 billion, and the GAO will start taking bids on 10 May from contractors interested in managing the move.
Nextgov notes that the government plans to create an internal marketplace for storage space in the remaining federal data centers so that they will be operating close to capacity.
Federal Chief Information Officer Vivek Kundra told a government and industry meeting at the White House on Wednesday that concerns about the security of storing federal data in privately owned clouds are exaggerated. He noted that more than 4,700 government technology systems already are being operated by highly certified government contractors