Trend

Utilities to bolster smart grid cybersecurity

Published 8 February 2010

Annual spending on cybersecurity by electric utilities will triple by 2015, driven by investment in equipment protection and configuration management; between 2010 and 2015, Utility companies will invest more than $21 billion on cybersecurity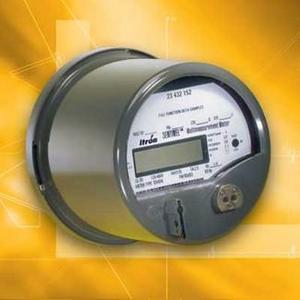 A smart grid meter // Source: matternetwork.com
Utility companies will invest more than $21 billion on cybersecurity over the next five years to protect the world's electrical grids, according to a new report. With cybersecurity a top priority for the United States and other governments, more money is going into protecting the smart grid, according to Pike Research. The firm forecasts that annual spending on smart grid cybersecurity will more than triple from $1.2 billion last year to $3.7 billion in 2015.
Activities spurring investment include the U.S. Department of Energy's smart grid stimulus programs, standards initiatives of the National Institute of Standards and Technology (NIST), and other objectives promoted by the Federal Energy Regulatory Commission, said Pike managing director Clint Wheelock.
InformationWeek's Elizabeth Montalbano writes that security experts long have been concerned about the safety of electrical power grids. Those fears have risen as utilities adopt smart grid technologies, which connect myriad devices and systems on a single network, making them vulnerable to attack. Reports surfaced last year that hackers infiltrated the U.S. power grid.
Pike's Smart Grid Cyber Security report identifies five areas of focus for utility companies: policy, planning, and awareness; equipment protection and configuration management; monitoring and incidence response; access, audit, and integrity; and risk management.
Utility companies will invest heavily in equipment protection and configuration management, while the biggest investment in smart-grid applications will go to cybersecurity for distribution automation and transmission upgrades.
Utilities and infrastructure companies also will invest significantly in implementing advanced metering infrastructure (AMI) smart meters, the firm said.