In the trenches

Airborne mine detection system passed flight tests

Published 12 November 2010

The U.S. Navy concluded developmental flight testing of the Airborne Laser Mine Detection System; the system rapidly detects and locates surface and near-surface mines so they can be neutralized before damaging U.S. and allied military and commercial ships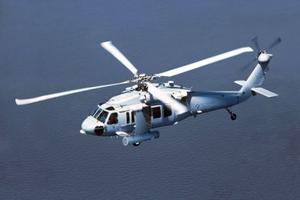 Airborne mine detector passes major test // Source: defencetalk.com
The U.S. Navy concluded developmental flight testing of the Airborne Laser Mine Detection System (ALMDS) at Naval Surface Warfare Center Panama City (NSWC PCD), Florida, on 27 October..
The ALMDS underwent testing on 30 flights over 33 days that included both day and night operations.
Mounted on a helicopter and deployed from the Littoral Combat Ship (LCS) as part of the Mine Countermeasures Mission Package, ALMDS rapidly detects and locates surface and near-surface mines so they can be neutralized before damaging U.S. and allied military and commercial ships.
Defense Professionals reports that the system addresses the surface and near-surface component of the mine threat to international shipping and access assurance by military vessels and represents a capability that does not exist in the current Mine Countermeasures inventory.
"We are a step closer to putting a revolutionary capability into the hands of our warfighters," said E. Anne Sandel, program executive officer for Littoral and Mine Warfare (PEO LMW). "The operations tempo was phenomenal and I am certainly proud of the entire test team for their dedication and professionalism."