Securing devices in the cloud

Brivo: using the Internet to control, secure devices

Published 20 January 2011

Cloud computing offers efficiency and economy — but the Achilles Heel of the technology is security; Brivo uses software as a service (SaaS)-based physical access control systems (PACS) to leverage the power and versatility of the Internet to provide real-time device control for organizations that need to protect buildings and facilities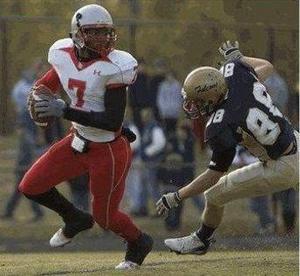 St. John's gets a tiered management system with athletic building security // Source: mynextlevel.net
Cloud computing offers efficiency and economy — but the Achilles Heel of the technology is security. Where there is a security need there is a business opportunity, and some companies begin to offer cloud security tools, hoping to enjoy the benefits of first movers.
Brivo, a security management systems provider based in Maryland, uses software as a service (SaaS)-based physical access control systems (PACS) to leverage the power and versatility of the Internet to provide real-time device control for organizations that need to protect buildings and facilities. They are a wholly owned subsidiary of the Duchossois Group, Inc., and an affiliate of the Chamberlain Group, Inc., a group that specializes in consumer and commercial automated door openers, gate operators, and telephone entry systems. The company entered the security market in 2001 by introducing Web-hosting and an essentially wireless access control product.
Brivo recently introduced its OVR (Online Video Recorder) WebService in addition to its ACS (Access Control Solution) WebService, which requires an internet connection and one of their manufactured cameras. Their ACS WebService has the ability to scale to an unlimited number of sites, doors, and users, with remote management and visibility from any browser without servers or IT support.
The monetary advantage to using their services, according to Brivo, is the lower Total Cost of Ownership (TCO) brought about by converging components of security and access control systems at traditional single-site systems, the enterprise-class, and multi-site networks to single-site systems. Brivo offers a single-site TCO comparison that demonstrates a 76 percent savings between its services and the traditional access control offered elsewhere on the market. For the initial up-front fees and expenses, Brivo's ACS WebService is valued at $3,300 whereas a competitor's might reach $10,500. The real value difference comes from the absence of the recurring operational and IT expenses for Brivo's services. In a 5-year TCO, a traditional access control plan may run up to $34, 285 whereas Brivo's would cost $8,100.
The price differentiation has to do with the flexible SaaS system which does not require software or dedicated PCs to run whereas traditional server-based options leave data vulnerable to viruses, theft, compatibility, and new licensing issues. The SaaS option does not require updates and it also ensures data security through redundancy and disaster recovery capability throughout the geographically dispersed data centers.
These three different access control systems use three distinct types of IP-based access control systems: embedded, server-based, and hosted, and