Winter woes

Chicago emergency officials preparing for harsh winter

Published 6 December 2011

As Chicago braces for an especially brutal winter, the Cook County Department of Homeland Security and Emergency Management is doing its best to prepare residents, emergency responders, and work crews for the worst weather in the nation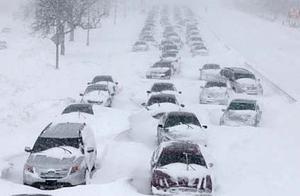 Chicago officials prepare for a repeat of last winter // Source: chicagolandrealestateforum.com
As Chicago braces for an especially brutal winter, the Cook County Department of Homeland Security and Emergency Management is doing its best to prepare residents, emergency responders, and work crews for the worst weather in the nation.
Meteorologists predict that this year, the Great Lakes region and Chicago will see the most snow and cold in the nation.
Officials are working to avoid repeating the mistakes they made during February's "Blizzard of 2011," which left 900 vehicles stranded on Lake Shore Drive.
Then Chicago Mayor Richard M. Daley's chief of staff, Raymond Orozco, made the decision to keep Lake Shore Drive Open but high winds, sheets of snow, and white out conditions quickly resulted in three accidents in twenty-eight minutes that left drivers stranded for hours.
With resources already strained during the blizzard, the city was forced to deploy 130 firefighters, thirty medics on snow mobiles, and 100 police officers to Lake Shore Drive.
The decision to keep the freeway open was widely criticized and the Illinois Policy Institute gave Chicago an "F" for the Lake Shore Drive incident response, a "B" for efforts to clear main roads, and a "C" for side streets.
Overall, the storm, which resulted in the city's third largest snowfall in history, cost Chicago and Cook County $37.3 million.
In an effort to assure residents that the city had learned its lesson from the last blizzard, Michael Masters, the executive director of the Department of Homeland Security and Emergency Management, said, "We take severe weather conditions very seriously, and are putting into place a robust operational plan designed to assist in reducing the potential impact on our townships and municipalities."
In addition, Masters said emergency officials have made efforts to provide first responders with breaking information and operational intelligence more quickly by streamlining communications between the Illinois Emergency Management Agency, the Chicago Office of Emergency Management and Communications, and other agencies.
"Our goals are to increase efficiency, and to build a strategic, goal-oriented and collaborative approach to homeland security and emergency management," Masters said.