Super Bowl security

Indianapolis emergency response center opens days before Super Bowl

Published 26 January 2012

With only a few days left until Super Bowl XLVI, which will be held in Indianapolis this year, security officials there unveiled a new emergency coordination center on Wednesday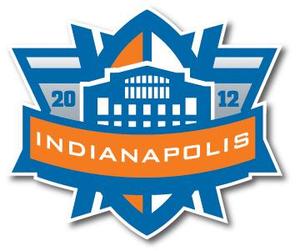 Logo pf the Indianapolis Super Bowl Operations Center // Source: theclixgroup.com
With only a few days left until Super Bowl XLVI, which will be held in Indianapolis this year, security officials there unveiled a new emergency coordination center on Wednesday.
"We are very proud of this new facility and hope that it serves as a national model of partnership between local, state and federal authorities," said Mayor Ballard at the Regional Operations Center's (ROC) grand opening. "The creation and opening of the ROC is an integral part of our ongoing, proactive plan to ensure the safety of the public."
Housed in 76,000-square foot building that was once the site of a shopping mall, the new operations center will coordinate emergency response for mass casualty events, natural disasters, and major events like the upcoming Super Bowl, the Indy 500, and the Indiana Black Expo.
Local police, the FBI, and DHS will all have offices located in the new ROC. Officials will monitor crime, intelligence, and security camera feeds around the clock in the Real Time Crime Center/Situational Awareness Center, while the FBI will house their Intelligence Operations Center in the ROC to help prepare for a terrorist attack.
"The creation and opening of the ROC is an integral part of our ongoing, proactive plan to ensure the safety of the public," said Frank Straub, Indianapolis' public safety director. "It demonstrates our commitment to our residents to do the very best we can to keep them safe, to keep them engaged, and contribute to the City's economic revitalization. The ROC was designed with the community in mind. In that regard, a large community room was designed to host community meetings and events as well as specialized training sessions such as the Community Emergency Response Team (CERT) training."