Voice biometrics

Law enforcement can store, identify millions of voice samples using new software

Published 28 September 2012

Everyone this day can be identified by a fingerprint, DNA, or even a picture. Now, with the help of a Russian company, the FBI will soon be using voice recognition to identify people; the FBI says voice biometrics will be a "reliable and consistent means of identification for use in remote recognition"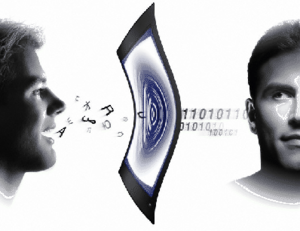 Advanced software rapid, multiple comparisons // Source: disruptive.io
Everyone this day can be identified by a fingerprint, DNA, or even a picture. Now, with the help of a Russian company, the FBI will soon be using voice recognition to identify people.
The FBI Biometric Center of Excellence says that voice recognition systems are "a popular choice for remote authentication due to the availability of devices for collecting speech samples (e.g., telephone network and computer microphones) and its ease of integration."
Computerworld reports that the company SpeechPro, which has offices in the United States but is based in Russia, created a program called VoiceGrid Nation. This photo explains how the system works (also see this Slate article).
The FBI believes voice biometrics will be a "reliable and consistent means of identification for use in remote recognition."
The voice recognition requires no special equipment other than a microphone which most of us carry every day in our cell phones. VoiceGrid says in their pamphlet that "Voice recording is recognized as a non-invasive technology," but that doesn't mean it is privacy friendly.
In order to collect a recording a high quality microphone must be well placed in an area devoid of echoes, ambient noise from fluorescent lighting," and must the microphone must be placed close to the subject.
VoiceGrid will use an algorithm to compare voice models against voice recordings gathered from various sources including cell phones, land lines, and recorded interviews.
Officials at VoiceGrid say that to get a sample, it only takes three seconds of a speech pattern to use for analysis. In five seconds it can search through and match 10,000 voice samples, executes up to 100 simultaneous searches, and stores up to 2,000,000 samples.
Voice identification is used by the government, law enforcement, the telecommunication industry, and commercial businesses for identification and verification uses.
Compterworld notes that one example of voice recognition being used in law enforcement is in Mexico. Mexican Federal Police use a nation-wide system which provides "voice recognition against a database of over 600,000 records taken during the criminal booking process and from public workers. The system was "projected to grow to over one million records during 2012."
SpeechPro president Aleksey Khitrov told Slate magazine's Ryan Gallagher that their voice recognition systems are used in "more than 70 countries and that the Americas, Europe, and Asia." Khitrov added that "the company is working with a number of agencies in the United States at a state and federal level."