Aviation

Is commercial aviation as safe and secure as we're told?

Commercial aviation is not quite as safe as we assume. The problem is that by limiting our measurement of security to fatal incidents, we narrow our appraisal of risk. Aviation from this perspective appears to be very secure. Crashes, after all, are rare events. However, if we take into account all the nonfatal incidents, which most people are not aware of, then the actual risk of accident in the airline industry is higher.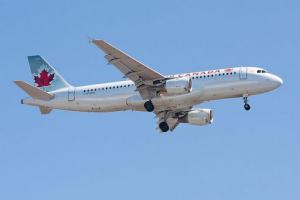 Flying may not be safe as touted // Source: commons.wikimedia.org
On Thursday, 19 May, EgyptAir flight MS804, traveling from Paris to Cairo, crashed into the Mediterranean Sea. All 66 passengers and crew members aboard were killed. Terrorism is suspected.
This is the fifth major airline crash since the beginning of this year, a fact that may cause some people to wonder if flying is as safe as we've been taught to believe. As a criminologist who studies security and safety leadership, I have reviewed how the airline industry measures its safety record and examined four different kinds of threats – airport security, flight safety, regulations violations, and cybersecurity – in order to depict a more accurate picture of the risks that face travelers.
How safety is measured
The level of security and safety in the commercial airline industry is mainly judged by examining specific types of fatal incidents and compliance with existing regulations.
A recent report published by the airline safety and product rating review website Airline Ratings identifies the top 20 safest commercial airliners using criteria such as safety and security certifications, being blacklisted by the Federal Aviation Administration (FAA) or other foreign transportation agencies and the number (or absence) of fatal accidents in the past ten years.
It's important to note, however, that according to the International Air Transport Association, only six percent of airline accidents in 2015 included fatalities. This fact seriously skews the measurement of risks. Risk measurement should also, in my view, take into account close calls and incidents in which passengers are hurt, even if they aren't killed.
Now let's look at the four different categories of risks.
1. Airport security risks
Risk starts with several security gaps at the airport.
One of the first concerns is airport employee screening. In 2015, a report published by the inspector general stated: "TSA [Transportation Security Administration] lacked effective controls to ensure that aviation workers did not have disqualifying criminal histories and that they possessed lawful status and the authorization to work in the United States."
The problem of employee screening is even more critical in countries like Egypt where screening practices are weak and have been associated with previous fatal incidents.