Border security

ICE activates Secure Communities in ten more west Texas counties

Secure Communities uses biometrics to prioritize immigration enforcement actions against convicted criminal aliens; with the addition of ten new Texas counties, all eighteen westernmost counties of Texas are currently using Secure Communities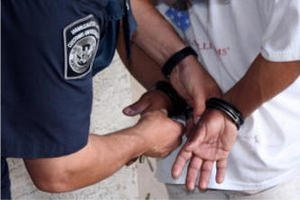 Swifter identification means swifter removal of criminal illegal immigrants // Source: washingtonpost.com
Last Wednesday, U.S. Immigration and Customs Enforcement (ICE) began using a new biometric information sharing capability in ten additional west Texas counties that helps federal immigration officials identify aliens, both lawfully and unlawfully present in the United States, who are booked into local law enforcement's custody for a crime.
This capability is part of
Secure Communities
—
ICE
's strategy to improve and modernize the identification and removal of criminal aliens from the United States.
With these ten new counties just added, all eighteen westernmost counties of Texas, which are part of the ICE El Paso Enforcement and Removal Operations (ERO) field office, are currently using Secure Communities.
Previously, fingerprint-based biometric records were taken of individuals charged with a crime and booked into custody and checked for criminal history information against the Department of Justice's (DOJ) Integrated Automated Fingerprint Identification System (IAFIS). Now, through enhanced information sharing between DOJ and DHS, fingerprint information submitted through the state to the FBI will be simultaneously checked against both the FBI criminal history records in IAFIS and the biometrics-based immigration records in DHS's Automated Biometric Identification System (IDENT).
If fingerprints match those of someone in DHS's biometric system, the new automated process notifies ICE, enabling federal authorities to prioritize immigration enforcement action against those who are or become subject to removal based on their criminal convictions. Top priority is given to criminal aliens who pose the greatest threat to public safety, such as those convicted of major drug offenses, murder, rape, robbery, and kidnapping.
With the expansion of the biometric information sharing capability to these counties, ICE is now using it in 135 Texas jurisdictions. Across the country, ICE is using this capability in 437 jurisdictions in 24 states. ICE expects to make it available in jurisdictions nationwide by 2013.
Since ICE began using this enhanced information sharing capability in October 2008, immigration officers have removed from the United States more than 8,500 criminal aliens convicted of Level 1 crimes, such as murder, rape, and kidnapping. Additionally, ICE has removed more than 22,200 criminal aliens convicted of Level 2 and 3 crimes, including burglary and serious property crimes, which account for the majority of crimes committed by aliens.
The IDENT system is maintained by DHS's US-VISIT program and IAFIS is maintained by the FBI's Criminal Justice Information Services (CJIS).