Biometrics

India embarks on ambitious biometric project: 1.2 billion IDs

Published 30 September 2010

Yesterday India officially launched the world's most ambitious biometrics project: assigning a unique 12-digit number to each of the country's 1.2 billion people; the project, which seeks to collect fingerprint and iris scans from all residents and store them in a massive central database of unique IDs, is considered by many specialists the most technologically and logistically complex national identification effort ever attempted; the government says unique ID numbers will help ensure that government welfare spending reaches the right people, and will allow hundreds of millions of poor Indians to access services like banking for the first time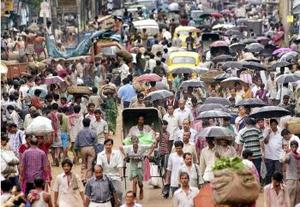 India plans biometric record of nearly everyone // Source: hinduonnet.com
India's vaunted tech sector is being put to the test this week as the country embarks on a daunting mission: assigning a unique 12-digit number to each of its 1.2 billion people.
The project, which seeks to collect fingerprint and iris scans from all residents and store them in a massive central database of unique IDs, is considered by many specialists the most technologically and logistically complex national identification effort ever attempted. To pull it off, India has recruited tech gurus of Indian origin from around the world, including the co-founder of online photo service Snapfish and employees from Google, Yahoo, and Intel.
Amol Sharma writes in the Wall Street Journal that the country's leaders are pinning their hopes on the program to solve development problems that have persisted despite fast economic growth. They say unique ID numbers will help ensure that government welfare spending reaches the right people, and will allow hundreds of millions of poor Indians to access services like banking for the first time.
Critics question whether the project can have as big an impact as its backers promise, given that identity fraud is but one contributor to India's development struggles. Civil-liberties groups say the government is collecting too much personal information without sufficient safeguards. The technology requires transferring large amounts of data between the hinterland and an urban database, leading some to question whether the system will succumb to India's rickety Internet infrastructure.
Sharma writes that the sign-up effort is already under way in a handful of districts, and Prime Minister Manmohan Singh kicked off nationwide enrollment Wednesday. The government hopes to issue the first 100 million unique ID numbers by March and 600 million within four years. The undertaking is the latest chance for India to show it can pull off a massive project after what is widely viewed as its mishandling of next week's Commonwealth Games in New Delhi, where infrastructure and hygiene issues led some nations to threaten withdrawing.
India has been attempting to improve governance through technology for two decades. Programs have digitized land records, created Web portals for government agencies, and computerized tax filing systems. The unique ID program, dubbed "Aadhaar," or "foundation" in Hindi, is by far the largest and most ambitious effort. Many countries have some form of national ID and a handful use biometrics, but none come close to matching the scale of what India is attempting.
Sharma writes that the Indian government is expected to spend as much as $250 billion over five years on programs aimed at the poor, including subsidies for food, diesel, fertilizer, and jobs. Aboyt 40 percent of the benefits, as the system now stands, will go to the wrong people or to "ghosts" with fake identification papers, according to a report by brokerage firm CLSA Asia-Pacific Markets. Today's ration cards, for example, are issued on paper, and are relatively easy to forge or doctor.