Stuxnet

Iran admits Stuxnet's damage

A senior Iranian official admitted that the Stuxnet malware, which infected tens of thousands of computers and servers used in Iran's nuclear weapons complex inflicted serious damage on Iran's nuclear program, including large-scale accidents and loss of life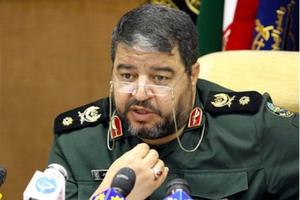 Jalali heads of the Iranian Passive Defense Organization // Source: crethiplethi.com
A senior Iranian official admitted that the Stuxnet malware, which infected tens of thousands of computers and servers used in Iran's nuclear weapons complex inflicted serious damage on Iran's nuclear program, including large-scale accidents and loss of life.
Some of these computers controlled operations at uranium-enrichment centrifuge farms, others were controlling operations at the Bushehr nuclear reactor, where Iran will be producing plutonium for nuclear weapons. The Silicon Valley Mercury News reports that on Saturday, Gholam Reza Jalali, head of a military unit in charge of combatting sabotage, said Iranian experts have determined that the United States and Israel were behind Stuxnet, which can take over the control systems of industrial sites like power plants.
Jalali said Iranian computer experts had averted even more serious and costly accidents.
In recent weeks, Iranian media reported about dozens of large-scale accidents and explosions in Iran's industrial sites, especially facilities dealing with oil and petrochemicals. Iran reported at least ten deaths in these explosions.
"Enemies have attacked industrial infrastructure and undermined industrial production through cyber attacks. This was a hostile action against our country," Iran's official IRNA news agency quoted Jalali as saying. "If it had not been confronted on time, much material damage and human loss could have been inflicted."
Jalali also blamed the German engineering conglomerate Siemens, the equipment and software of which is used at the Bushehr nuclear power plant, where technical issues have halted its planned startup.
"Siemens should explain why and how it provided the enemies with the codes of the SCADA software and paved the way for a cyber attack against us," IRNA quoted him as saying.