Disaster insurance

Insurance companies predict increase in premiums

Published 26 January 2012

Even after all the flood waters have receded and power has been restored, New Jersey homeowners will still have to suffer the consequences of Hurricane Irene; according to insurance industry representatives and analysts, homeowners and businesses will likely see their insurance premiums increase over the next several years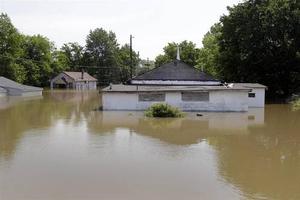 This past year of disasters virtually guarantees premium rises // Source: sadiqnews.ir
Even after all the flood waters have receded and power has been restored, New Jersey homeowners will still have to suffer the consequences of Hurricane Irene. According to insurance industry representatives and analysts, homeowners and businesses will likely see their insurance premiums increase over the next several years as a result of the storm.
Private insurers have been forced to pay out roughly $915 million for damages caused by Hurricane Irene in New Jersey alone, which is in addition to the $150 million they were forced to pay for last October's surprise snowstorm. Topping off the list are $21.8 million in payouts for a string of severe weather incidents last March, making for a total of $1.1 billion – the costliest year in history for New Jersey insurance providers.
In sharp contrast, in 2010 insured losses only amounted to $486.7 million.
Single events rarely dictate the price of insurance, but 2011 was a catastrophic year with sweeping natural disasters across the United States as well as the world including the record U.S. tornado season, historic floods across the United States, Thailand, Pakistan, and Australia, and the earthquake and tsunami that ravaged Japan. Collectively these events are likely to factor into insurance companies' rates.
"When companies experience high catastrophe losses in a certain region, they have to raise prices to recover their margins," explained Jimmy Bhullar, an insurance analyst at JPMorgan Chase.
More specifically, Robert Hartwig, the president and economist of the Insurance Information Institute, projects that the most recent spate of disasters will push the most basic home insurance rate past $1,000 this year.
Based on data from the National Association of Insurance Commissioners, in 2009, for the most basic policy, U.S. homeowners paid an average of $880. According to Hartwig, that number has climbed steadily since then, and in 2012, he believes the most common policy will cost on average $1,004.
So far New Jersey's major insurers maintain that it is still too early to say how much Hurricane Irene will change rates. In addition, a spokesman for the state's Department of Banking and Insurance, which approves rate changes in the state, said the agency is not expecting requests from insurers to raise rates.
Despite these assurances, insurance executives are warning of higher rates in the future. In a recent survey of insurance executives conducted by the Insurance Information Institute, two-thirds of respondents said they expected premiums to increase in 2012.
In December, speaking at a conference, Tom Wilson, the chairman and CEO of Allstate, said in past years major catastrophes have consistently led to sharp price increases. As evidence, Wilson pointed to a 9 percent increase in 2009, 8 percent in 2010, and 6 percent for the first nine months of 2011.
"Raising price obviously brings in more money, which covers those increased costs," he said.