Chemical plants

Lawmakers blast DHS for problems with chemical facility security program

Published 15 February 2012

At a recent Congressional hearing, lawmakers blasted DHS officials for their failure to follow through with a program designed to secure chemical facilities in the United States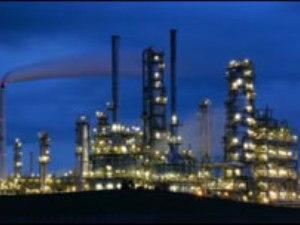 Lawmakers blast DHS for failure to security plan chemical plants // Source: ab-na.com
At a recent Congressional hearing, lawmakers blasted DHS officials for their failure to follow through with a program designed to secure chemical facilities in the United States.
"This is beyond disappointing. You have totally mismanaged this program," Representative Joe Barton (R – Texas) said to Rand Beers, DHS' undersecretary for the National Protection and Programs Directorate (NPPD). "We've spent about $90 million a year, and we have no well-developed direction and no plan."
According to Fox News, the program in question was originally establishedin 2007 and ordered DHS to review the nation's chemical facilities to determine which were at risk of a terrorist attack or intentional sabotage. Those deemed to be a high-risk would then be required to work with DHS to develop a security plan.
According to an internal government memo from November of last year, NPPD, which oversees the program, had not conducted compliance inspections and had only recently begun approving security plans with thousands to go.
Meanwhile a House Energy and Commerce memo, dated May 2010, found that program officials had mistakenly placed hundreds of chemical facilities in the wrong risk category. More damningly, the memo stated that DHS officials "consciously chose to not tell anyone about" the error.
Testifying before the House Energy and Commerce subcommittee, Beers acknowledged problems in the program and vowed to immediately remedy them.
"As the report suggests, and as we acknowledged, (the program) still has a number of challenges to address," Beers said. He added that DHS would move "quickly and strategically" to address the problems.
"We will make the necessary course correction to improve the program to protect the nation," Beers said.
In defense of his agency, Beers stated officials have made steady progress in assessing U.S. chemical facilities, noting that 1,600 facilities have removed "chemicals of interest," while 700 have reduced their chemical stockpiles enough to no longer be covered by the program.
"I think we can say that there has been a reduction in risk throughout the nation and that the nation has correspondingly been made more secure" because of those changes, he said.
Barton was not mollified and went on to criticize Beers personally.
"What I don't seem to understand is how the undersecretary could be so unaware for so long of so many of the internal problems," Barton said. "It is time to get this thing done. If you can't do it, resign."
Representative Henry Waxman (D – California) was more forgiving of Beers's performance but equally critical of the program, citing problems with the way it was created. According to Waxman, the original legislation lacked enough clarity in outlining how the program would operate.
"It's clear that implementation has stumbled because of serious challenges and limitations in the program," Waxman said.