Aviation security

Airport racial profiling app unveiled

The New York-based Sikh Coalition, together with other civil rights organizations, is today unveiling a mobile application which allows users to report instances of racial profiling at airports in real time; users are prompted with some questions geared specifically toward Sikhs, but that the app also allows for accounts of discrimination from members of all communities who feel their rights have been violated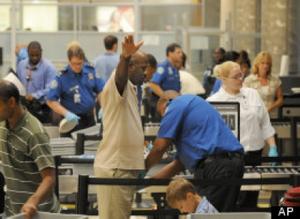 Geared toward Sikhs, the app allows all groups who feel they have been profiled in real-time // Source: shafaqna.com
The New York-based Sikh Coalition, together with other civil rights organizations, is today (Monday) unveiling a mobile application which allows users to report instances of racial profiling at airports in real time.
The app will be unveiled during a launch event at the Washington, D.C. offices of the Leadership Conference on Civil and Human Rights.
The coalition says that the application creates a marriage between technology and civil rights activism.
Nextgovreports that the app walks passengers through an interactive checklist of behaviors typical of profiling. After completing the survey, users may submit their reports to TSA and the Sikh Coalition, or to just one or the other.
Nextgovnotes that users are prompted with some questions geared specifically toward Sikhs, but that the app also allows for accounts of discrimination from members of all communities who feel their rights have been violated. Co-founder Amardeep Singh said the coalition sought feedback from the National Council of La Raza, a Hispanic advocacy group, and the National Association for the Advancement of Colored People during development.
On Tuesday, TSA officials said the agency does not engage in racial, ethnic, or religious profiling of passengers. "We continually engage with community organizations, including the Sikh Coalition, and individuals to help us understand unique passenger concerns and we support efforts to gather passenger feedback about the screening process," TSA spokesman Kawika Riley said in a statement. "We encourage any traveler with a concern about potential discrimination to contact TSA directly through our numerous channels of communication."