Immigration

Report says regulation of foreign student program is deficient

The Student and Exchange Visitor Program (SEVP), a subset of Immigration and Customs Enforcement (ICE) within the Department of Homeland Security, oversees nearly 1.2 million foreign students and their dependents, plus close to 7,000 educational institutions; an new report finds that SEVP rarely exercises its enforcement authority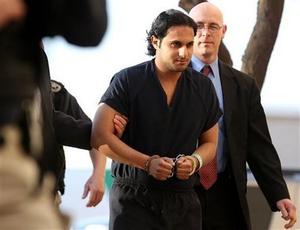 Convicted terror plotter Khalid Aldawsari had a student visa // Source: cafedocbao.com
A new Center for Immigration Studies (CIS) Backgrounder, titled Migration Enforcement Agency Discourages Funds for Its Own Work, finds that the agency responsible for overseeing educational institutions hosting foreign students rarely exercises its enforcement authority.
The Student and Exchange Visitor Program (SEVP), a subset of Immigration and Customs Enforcement (ICE) within the Department of Homeland Security, oversees nearly 1.2 million foreign students and their dependents, plus close to 7,000 educational institutions. The new report finds that despite a substantial budget and wide regulatory responsibility, SEVP rarely rejects an institution's application for the authority to issue the Form I-20, the document allowing a potential foreign student to secure a visa from an American consulate abroad. Even more worrisome, the agency averages a mere 2.2 indictments a year of "visa mills," groups posing as bona fide educational institutions but which exist mainly to collect "tuition" in exchange for visas.
Report author David North, a CIS fellow and immigration policy researcher, comments, "It is incredible that after the would-be Wall Street bomber, the Times Square bomber, and the two 9/11 pilots were all found to have student visas, the Department of Homeland Security makes so little effort to pursue corrupt visa mills, flight schools not authorized by the Federal Aviation Administration, and needless language schools. National security requires the enforcement of our immigration laws."
The Backgrounder describes the assessment process: "There is no direct governmental screening of the I-20s within the United States; it is up to the consular or the USCIS officers to determine if the alien is eligible for the visa or adjustment. Nor is there any routine face-to-face contact between the SEVP and foreign students after their arrival in the United States."
The report says that the SEVP, staffed by 750 workers and armed with $120 million in fee revenue, has ignored Congress's mandate to recertify all of its institutions every two years. As of March 2012, the agency had only recertified 19 percent. Since one out of eight institutions approved for the issuance of I-20s has no accreditation, recertification is of particular importance.
North notes, "Limited resources, the agency's excuse for not seeking or challenging fraud, is not credible with a 2012 end of the year cash balance of 135.2 million."