Food safety

FDA unveils new outbreak response network

Published 19 September 2011

Last week, the U.S. Food and Drug Administration unveiled its new streamlined approach for responding to foodborne illness outbreaks; under the "CORE" Network, the FDA Coordinated Outbreak Response and Evaluation Network, the FDA will bring together multidisciplinary teams consisting of epidemiologists, veterinarians, microbiologists, environmental health specialists, emergency coordinators, and risk communications specialists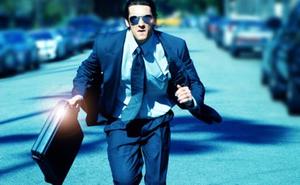 Fast response is the CORE goal // Source: foodsafetynews.com
Last week, the U.S. Food and Drug Administration unveiled its new streamlined approach for responding to foodborne illness outbreaks.
Under the "CORE" Network, the Coordinated Outbreak Response and Evaluation Network, the FDA will bring together multidisciplinary teams consisting of epidemiologists, veterinarians, microbiologists, environmental health specialists, emergency coordinators, and risk communications specialists to address the challenges of foodborne disease outbreaks. These teams will be stationed at an outbreak prevention and response headquarters and work in conjunction with investigators in FDA field offices scattered across the country. In addition, CORE will closely coordinate its efforts with the Centers for Disease Control and Prevention, the U.S. Department of Agriculture, as well as state public health and agriculture agencies.
"The CORE Network builds on the best practices FDA has already implemented in its outbreak response efforts," said Mike Taylor, FDA deputy commissioner of foods."And, in keeping with the reforms of the FDA Food Safety Modernization Act, CORE activities will learn from outbreaks to develop preventive systems, in an effort to reduce them from happening in the future."
"CORE will also allow for more consistency in monitoring and investigating outbreaks, as well as streamline decision making and improve food safety practices," Taylor added.
The formation of the new response network comes on the heels of a deadly food borne outbreak in Germany that killed thirty-one people and sickened thousands in June.
It took German health authorities several weeks to find the source of the outbreak, and in the process authorities falsely blamed Spanish cucumbers. The ensuing boycott of Spanish produce around the world, crippled Spanish farmers and the European Commission was forced to pay €210 in reparations.
Dr. Kathleen F. Gensheimer will serve as CORE's chief medical officer and outbreak director. As director she will be responsible for all FDA preparedness, outbreak response, and post-response activities.
Previously, Dr. Gensheimer was the state epidemiologist for Maine.
"A real benefit of the network approach is enhancing communication and coordination with federal, state and local food safety agencies, as well as industry and consumers," said Dr. Gensheimer. "Given my background at the state public health level, this is a major priority for me."