House drastically cuts DHS science and technology
The Republican majority in the House last week passed a proposed DHS budget which drastically cuts the department's Science & Technology Directorate's (S&T) budget by 52 percent, from $827 million to $398 million; the Obama administration has requested $1.2 billion for that program in fiscal year 2012, which begins on 1 October; the S&T reductions are part of a $1.1 billion reduction in DHS's overall budget, now $43.4 billion; the proposed DHS budget is $1 billion lower than the FY 2011 funding level, and $3 billion lower than the Obama administration's request ; DHS officials say the decrease in S&T's budget will wipe out dozens of programs, stalling the development of technologies for border protection, detection of bio-hazards, cargo screening; also cut will be research into domestic IED detection, leaving mass transit vulnerable to attacks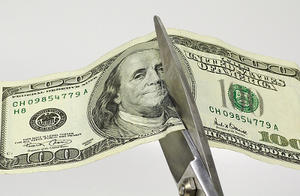 DHS S&T faces severe budget cuts // Source: mentalhealthportland.org
DHS budget for science and technology next year would be drastically downsized under a spending bill passed Thursday by the House of Representatives. The measure – H. R. 2017 — would reduce current funding for DHS Science and Technology Directorate (S&T) by 52 percent, from $827 million to $398 million.
The Obama administration has requested $1.2 billion for that program in fiscal year 2012, which begins on 1 October. ScienceInsider reports that the S&T reductions are part of a $1.1 billion reduction in DHS's overall budget, now $43.4 billion, and in line with a plan by House Republicans to contain spending across the government. The proposed DHS budget is $1 billion lower than the FY 2011 funding level, and $3 billion lower than the Obama administration's request.
House members approved the bill in a 231-188 vote in which 17 Democrats joined all but 20 Republicans in supporting it.
The Hill reports that Democrats adamantly opposed to the drastic cuts Republicans had proposed in the grants DHS can give to firefighters. The bill as first offered on the House floor would have cut $460 million in these grants.
On Wednesday, however, Democrats and Republicans worked together to shift funding around to avoid most of these cuts. An amendment approved that night restored $320 million of the grant funding, and took that money from DHS executive functions so overall funding levels remained the same.
ScienceInsider quotes DHS officials to say the decrease in S$T's budget will wipe out dozens of programs, stalling the development of technologies for border protection, detection of bio-hazards, and cargo screening. In addition, "there will be no investments in domestic IED [improvised explosives device] detection, leaving mass transit vulnerable to attacks," an official told ScienceInsider. "Essential research needed to understand and counter violent extremism will be crippled."