Communications

Illinois distributes $3.4 million to help first responders upgrade radios

Published 26 October 2011

Earlier this week the Illinois Terrorism Task Force (ITTF) announced that it was awarding more than $3.4 million to 156 local emergency response agencies across the state to upgrade their communications equipment; the funds come from DHS grants designed to help states comply with new federal communications requirements aimed at relieving congestion and increasing channels on non-narrowband radios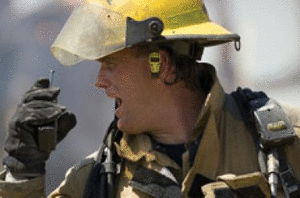 Illinois funds upgrade of emergency communications // Source: militaryaerospace.com
Earlier this week the Illinois Terrorism Task Force (ITTF) announcedthat it was awarding more than $3.4 million to 156 local emergency response agencies across the state to upgrade their communications equipment. The funds come from DHS grants designed to help states comply with new federal communications requirements aimed at relieving congestion and increasing channels on non-narrowband radios.
Under the new federal communications requirements, local agencies must replace their non-narrowband compliant VHF and UHF public safety base station/repeater radios and mobile radios with comparable narrowband equipment by 31 December 2012.
Agencies that do not comply with the new requirements may experience a loss of communications capabilities as the Federal Communications Commission (FCC) will no longer protect aging systems from interference.
"Complying with the FCC's narrowbanding mandate could be difficult for many first responder agencies around the state who are dealing with tight budgets," said Jonathon Monken, the director of the Illinois Emergency Management Agency and the state's Homeland Security Advisor. "In keeping with Gov. Quinn's commitment to protecting the public, these grants will help local public safety agencies ensure vital emergency communications capabilities are protected after 31 December 2012."