Law-enforcement technology

Researchers developing graffiti analysis app

Law enforcement officials could soon have an app for their mobile phones that allows them to snap a picture of gang graffiti and have its meaning translated; gangs often use graffiti as a way of communicating messages like challenges or warnings to rival gangs and understanding its meaning could help fight crime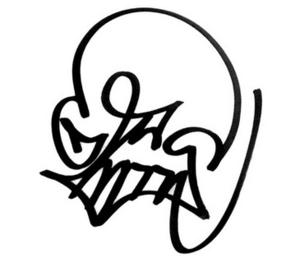 Ubiquitous graffiti may be conveying inter-gang messages // Source: metropotam.ro
Law enforcement officials could soon have an app for their mobile phones that allows them to snap a picture of gang graffiti and have its meaning translated.
In a presentation to DHS officials and law enforcement agencies in Indianapolis, researchers from Purdue University showed off their new graffiti analysis app.
"The whole idea of these projects is that you literally take a picture of the gang graffiti or a hazardous materials placard with a mobile phone and then the system interprets the images," said Edward Delp, a professor of Electrical and Computer Engineering at Purdue. The project has been dubbed "GARI," or Gang Graffiti Automatic Recognition and Interpretation, and is being funded by the DHS Security Science & Technology Directorate (S&T).
"Gang graffiti basically tells a story," explained Timothy F. Collins, the managing director of Purdue's Visual Analytics for Command, Control and Interoperability Environments Center of Excellence (VACCINE), which is leading the research.
According to Collins, gangs often use graffiti as a way of communicating messages like challenges or warnings to rival gangs.
"Investigators want to not only catch who put it there but also to understand its meaning. Sometimes they indicate when someone is about to get killed or whether a rival gang has moved in that could lead to an increase in crime. An officer might take a picture of graffiti and ask the system to show all the similar graffiti that has occurred within 2 miles of the location."
He added that it is also "an excellent way to track gang affiliation and growth, or even sometimes to obtain membership information."
With the new app, an officer can take a picture of the graffiti and the system uses image analysis algorithms to analyze the graffiti and also marks the location with GPS coordinates.
"You take a picture with an Android mobile phone, and it not only records the image, it also records the GPS coordinates, the date and time," said David S. Ebert, Purdue's Silicon Valley Professor of Electrical and Computer Engineering and VACCINE director. "It can provide some analysis right on the phone and also can access a more extensive database of graffiti on a server."
Researchers are still testing the software as analyzing graffiti is a complex process.
"Interpreting these images is not a trivial task," said Delp.
To analyze the image, the software examines several elements of the graffiti including colors, shapes, and characters. The information from the photo is then sent to a server and cross-referenced against a graffiti database. Matching results are then returned to the mobile phone, where users can review them and provide further details for more analysis.
"Once the graffiti is completely decoded and interpreted, it is labeled and added to the database," said Collins, who is also a former Indiana state trooper. "Gangs are a serious threat to public safety throughout the United States. Gang members are continuously migrating from urban to suburban areas and even rural areas. They are responsible for an increasing percentage of crime and violence in many communities."