Law enforcement technology

Smartphones offer investigators gigabytes of personal data

Unbeknownst to most smartphone users is the fact that investigators and criminals can access nearly every detail of a person's private life just by gaining access to their phone; a forensic investigator can use a few simple tools to uncover a mountain of personal information including texts, photos, tweets, Facebook messages, emails, and important appointments; given the wealth of information that authorities are able to collect without a user's knowledge, privacy advocates are not pleased; advocates are pushing for laws that regulate what type of information law enforcement officials can collect and what is off limits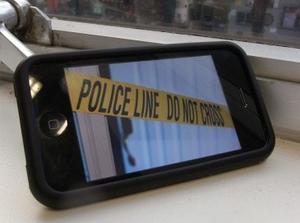 Smartphones a "treasure trove" of information // Source: recombu.com
Unbeknownst to most smartphone users is the fact that investigators and criminals can access nearly every detail of a person's private life just by gaining access to their phone.
A forensic investigator can use a few simple tools to uncover a mountain of personal information including texts, photos, tweets, Facebook messages, emails, important appointments, and what places you like to shop.
Amber Schroader, owner of Paraben, a Utah based company which makes forensic software for investigators and the general public, said, "You can find out everything about someone from their smartphone. You can see their YouTube videos, the websites they've surfed, their pictures. People are addicted to their cell phones, so this is the freshest and most valuable information available about someone."
Forensic investigators have long known about the valuable data that can be gleaned from smart phones.
"We've been analyzing iPhones since they came out," said Christopher Vance, a digital forensics specialist at Marshall University's Forensics Science Center, which works with state and local law enforcement agencies in West Virginia.
Vance routinely helps law enforcement agents pull up call logs, locations that an individual has searched via Google Maps, websites a user has browsed, and sometimes even logs of what has been typed into the keyboard.
"There's tons of great information on the iPhone," he said.
Analyzing data from cell phones is not a new phenomenon, but with the increased capabilities of smartphones and consumers' willingness to put personal information on their phone, investigators have been able to retrieve more data than ever before.
"We've made these tools that support iPhone and Windows Mobile and Android for years, but it's the storage that's changed everything," Schroader explained.
"Your old-school phone had a couple of megabytes of storage. Now we're at gigabytes, and eventually we'll be at terabytes. And when we're working with law enforcement, that translates into a lot more evidence, which makes us all very happy."
For only $199 anyone can purchase the iRecovery forensic analysis tool from Paraben and gain access to gigabytes of data.
Given the wealth of information that authorities are able to collect without a user's knowledge, privacy advocates are not pleased.
John M. Simpson, the director of Consumer Watchdog's Privacy Project, said, "These aren't smartphones — they are spy phones."
"People don't realize the absolute gold mine of data about their life that exists inside their smartphone. There really needs to be an educational process started so that people will begin to understand that," he said.
Simpson added, "Consumers must have the right to control whether their data is gathered and how it is used."
Privacy advocates have been particularly incensed over revelations that Apple and Google have embedded a tracking file on its smartphone that routinely transmits an individual's location back to the company.
Lawmakers have repeatedly questioned the two tech giants regarding the reason behind their actions with little response.
Sharon Goott Nissim, consumer privacy counsel at the Electronic Privacy Information Center, argued for the need to create laws that regulate what type of information law enforcement officials can collect and what is off limits.
"I see a slippery slope," Nissim said.
"Once the collection of data has been done already, it's harder to stop law enforcement from getting access to it. The way to stop this is to stop the collection in the first place."