Nuclear matters

Thorium could be answer to South Africa's energy woes

South African scientists are increasingly touting thorium as a viable solution for the country's energy woes; scientists believe that South Africa could use its plentiful reserves of thorium, a radioactive rare earth metal, to generate greenhouse gas-free electricity; South Africa's aging energy infrastructure has led to rolling blackouts and energy rations; South Africa currently generates 78 percent of its energy from coal making it one of the largest contributors of greenhouse gases in the world; thorium is a better alternative to uranium in nuclear power production as it cannot be weaponized, does not need to be converted or enriched, its radioactive waste breaks down faster, and is less expensive and environmentally friendlier to extract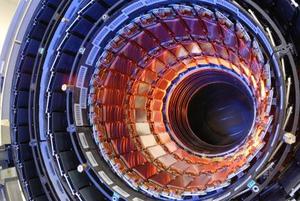 Thorium proton accelerator // Source: thorium.tv
South African scientists are increasingly touting thorium as a viable solution for the country's energy woes.
At the inaugural South African Water and Energy Forum held last month in Johannesburg, scientists stated that South Africa could use its plentiful reserves of thorium, a radioactive rare earth metal, to generate greenhouse gas-free electricity.
South Africa's aging energy infrastructure has led to rolling blackouts and energy rations in the last several years, which have shut down businesses and industrial operations like mining across the country.
South Africa currently generates 78 percent of its energy from coal, but coal reserves are projected to be depleted by 2060. Additionally, burning large amounts of coal has made South Africa one of the largest contributors of greenhouse gases in the world.
Buyelwa Sonjica, the former South African minister of minerals and energy, said, "South Africa is one of the least energy efficient nations in the world and the least efficient in Africa."
She added, "We also hold the number eleven spot on the top twenty greenhouse gas emitters list and are responsible for 42 percent of Africa's emissions."
Scientists believe that thorium is the best solution to address concerns over pollution and boost energy production.
Professor Eben Mulder, the director of North West University's Postgraduate School of Nuclear Science and Engineering, argues that thorium could be used to fuel South Africa's nuclear power plants as well as its desalination plants.
South Africa currently operates one nuclear power plant, but plans to build three more.
According to Professor Mulder thorium was the preferred material for the nuclear industry for nearly twenty years, before it was eventually replaced by uranium because it could not be weaponized.
In pushing for the use of thorium, columnist Dave Gleason of NewsTime writes, the rare earth metal "is inherently incapable of causing a meltdown; it doesn't need to be converted or enriched; it is very energy efficient; its waste lasts for tens of years unlike uranium which hangs around malevolently for thousands; it is much less expensive than uranium extracts and is reasonably environmentally friendly to mine."
Eskom, the state owned utility company which generates 95 percent of the country's power, says that it will not consider using thorium until it is licensed by the National Nuclear Regulator.
South Africa contains vast reserves of rare earth metals and in the 1950s was the world's largest source of rare earth minerals.
South Africa's thorium mine was closed in 1963, but last October a Canadian mining company was granted a license to extract thorium from the mine, located north of Cape Town.
The metal is not currently available for commercial use yet as a reprocessing plant must be built to "breed" uranium 223 from thorium before it can be used to generate power.