Personal protection equipmen

DHS to equip border agents with new body armor

Published 2 December 2011

The Customs and Border Protection buys $48,629,750 worth of personal body armor from North Carolina-based KDH Defense systems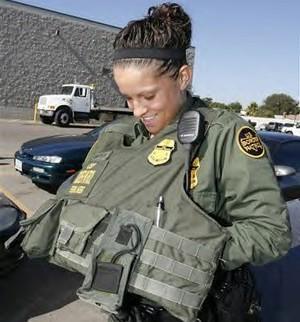 New body armor for border patrol agents // Source: wordpress.com
Eden, North Carolina-based KDH Defense Systems, Inc. said it has been awarded an estimated maximum value $48,629,750 firm-fixed-price, indefinite-delivery/indefinite-quantity multiple award contract for personal body armor and associated accessories the U.S. Customs and Border Protection.
"This award, one of the largest domestic law enforcement contracts for personal body armor in the United States, represents a significant milestone in the company's history," said Dave Herbener, president and CEO for KDH. "Along with our recent sales to the U.S. military, this continued growth and diversification of both our products and core customer base underscores the expanding market share of KDH's industry leading body armor solutions."
The contract was awarded as a result of a competitive small business set-aside and proposals were solicited via FedBizOpps. The first delivery under the contact is expected to begin during the first half of 2012.