Databanks

Concern over DHS move to create giant information databank

Published 8 December 2011

In an effort to enhance DHS' information sharing capabilities, the department is looking to construct an integrated database known as the "Federated Information Sharing System," a move which has raised concerns from the American Civil Liberties Union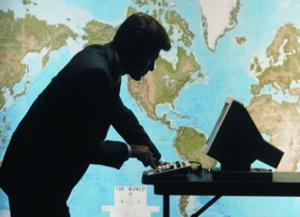 Many questions raised over the matter of privacy // Source: myblog.it
In an effort to enhance DHS' information sharing capabilities, the department is looking to construct an integrated database known as the "Federated Information Sharing System," a move which has raised concerns from the American Civil Liberties Union.
Currently data is restricted to individual systems within various DHS components which were created to fulfill specific mission requirements.
The creation of such a federated system raises a host of privacy issues, so last year DHS' asked its Privacy and Integrity Advisory Committee, which consists of corporate privacy experts and civil liberties advocates, as well as IT systems experts, to examine the potential consequences of such a policy. In response to the committee's report, the ACLU recently sent a letter to DHS Secretary Janet Napolitano outlining additional concerns.
Among the issues raised by the ACLU was whether or not the vast amount of information collected by various arms of DHS should be widely accessible.
It noted that the information collected by one agency may be inaccurate or require an institutional understanding of the limitations of particular data, knowledge not held by other components of DHS.
It also gave an example that U.S. Customs and Border Patrol (CBP) claims the right to search and copy the contents of the laptops of immigration attorneys crossing the border. These attorneys likely have clients with cases before the U.S. Customs and Immigration Service and sharing the information gathered by CBP could violate the client's constitutional rights.
The ACLU also asked Secretary Napolitano what measures would be taken to restrict information on innocent people. DHS currently collects a vast amount of data, including benefit information from the Federal Emergency Management Agency (FEMA), traveler information from CBP and TSA, naturalization records from USCIS, and personal information like social security number, date of birth, and email address from a wide variety of sources.
"Will DHS limit sharing of this information on innocent people or purge it from the system? Just because an ordinary American has had an encounter with DHS does not mean that his or her movements, work history, or other data should be open to widespread scrutiny."