DNA database

Law enforcement supports N.Y. DNA database expansion

Published 9 February 2012

A growing number of New York law enforcement officials have backed Governor Andrew Cuomo's proposal to expand the state's DNA Databank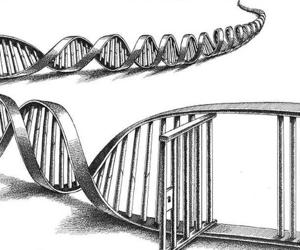 Expanded DNA database could lead to more solved crimes // Source: trenews.net
A growing number of New York law enforcement officials have backedGovernor Andrew Cuomo's proposal to expand the state's DNA Databank.
Under current laws, New York law enforcement agencies can only collect DNA samples from 48 percent of convicted offenders. The law limits DNA collection to anyone convicted of a felony or one of thirty-six misdemeanors under the Penal Law.
Governor Cuomo has proposed requiring DNA samples from anyone convicted of any Penal Law misdemeanors as well as all felonies, including drunk driving, aggravated animal cruelty, and prescription drug offenses.
In a recent press conference, Elizabeth Glazer, New York's deputy secretary for Public Safety, along with several Suffolk County law enforcement officials including District Attorney Thomas J. Spota, Suffolk County Police Department Deputy Chief Robert Cassagne, and Riverhead Police Chief David Hegermiller vocally expressed their support for the Governor's plan.
"Every day we wait to expand the state's DNA Databank, another cold case goes unresolved, a person wrongly convicted sits in prison, and we risk one of our loved ones falling victim to a crime that could have been prevented," Glazer said. "How do we know this? Because we have evidence that shows every time we expanded the Databank, we solved more crimes. It's just that simple."
Bolstering Glazer's sentiments, Spota added, "Today, state law permits DNA to be collected from less than half of the offenders convicted of a crime even though experience has taught us that the people who commit serious felonies often have criminal records of past convictions for misdemeanor charges."
"The Governor's All Crimes DNA bill will make certain the DNA Databank will be used to its fullest potential," he said.
Evidence suggests that low-level offenders were often once violent felons. According to data from the State's Division of Criminal Justice Services, DNA samples taken from individuals convicted of petit larceny, a misdemeanor, have been linked to 965 crimes, including fifty-one murders, 222 sexual assaults, 117 robberies, and 407 burglaries. Meanwhile DNA samples from those convicted of second-degree criminal trespass have been linked to thirty homicides, 110 sexual assaults, and 121 burglaries.
Defense lawyers and civil libertarians have expressed their support for the bill in the hopes that greater DNA evidence in the database could help exonerate those that were wrongly convicted. As evidence, supporters often point to Frank Sterling, who served eighteen years in prison for a murder he did not convict. Two years ago, DNA evidence helped to clear his name.
Some lawmakers, while they support the DNA testing expansion in principle, want to ensure that the bill contains strong provisions guaranteeing defendants and convicts access to the database.
Members of the Democratic majority in the State Assembly say defendants have often not been allowed access to the DNA database without the consent of prosecutors. For instance, Sterling struggled for years to get access to the evidence that eventually cleared his name.
"District attorneys should not be hiding evidence, and judges should have the ability to order access to the database to prove innocence as well as guilt," saidMichael Whyland, the spokesman for the Sheldon Silver, the speaker of the Assembly.
In contrast Republican State Senator Stephen Saland, who was one of the two co-sponsors of the bill, said restrictions on defendants' access to the database were necessary to prevent abuse.
"I wouldn't want to be responsible for creating a mechanism that effectively provides a tool by which you can retry each and every case," Saland said.
If signed, the new law would take effect on 1 October, 2012 and would not be retroactive.