Disasters

Infant survivor of Indiana tornadoes dies, death toll rises to 39

The fifteen-month old infant survivor of the twisters that struck Kentucky and Indiana, who had come to represent a symbol of hope, has died; the death toll is now thirty-nine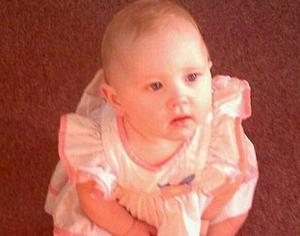 Infant Angela, tossed ten miles from home by tornado, has passed // Source: allvoices.com
The fifteen-month old infant survivor of the twisters that struck Kentucky and Indiana, who had come to represent a symbol of hope, has died.
The Washington Post reports that Angel Babcock was foundin a field after a tornado swept up her entire family, killing her parents and two siblings. On Friday doctors at the Kosair Children's Hospital in Louisville, Kentucky were hopeful of her recovery after they saw her open her eyes, but on Saturday her condition quickly deteriorated due to brain swelling.
On Sunday afternoon, Babcock's grandmother and surviving relatives decided to remove Angel from life support after medical staff informed them there was no longer any sign of brain activity and there was nothing they could do.
The death toll for the lethal tornadoes that swept through five states in the South and Midwest is now at thirty-nine. According to the National Weather Service, the tornado that struck New Perkin, Indiana, where the Babcock's lived, was an EF-3 with winds as high as 165 miles per hour. Meanwhile the tornado that landed in nearby Henryville, Indiana was even stronger – an EF-4 with winds of 175 miles per hour.
Rescue workers are currently picking through the rubble, but several inches of snow have made cleanup efforts difficult.
Emily Norcross, a spokesperson for the Indiana homeland security department, said the snow has concealed potential hazards, slowing cleanup efforts.
"It's slippery and it's hampering visibility on roads, so it's more difficult to see small debris like nails," Norcross said. "It's complicating things."