Emergency dispatch

County experiments with new medical emergency dispatch protocol

In an effort to reduce costs and free up valuable resources, Kings County, Seattle is experimenting with a new 911 emergency call system that prioritizes emergency calls over nonemergency calls; under the new system, when residents call 911 with a serious medical emergency, the system will dispatch a fire truck or ambulance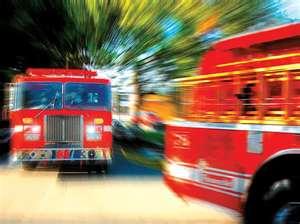 Kings County, WA, initiates a system to prioritize emergency calls // Source: pierpont.edu
In an effort to reduce costs and free up valuable resources, Kings County, Seattle is experimenting with a new 911 emergency call system that prioritizes emergency calls over nonemergency calls.
Under the new system, when residents call 911 with a serious medical emergency, the system will dispatch a fire truck or ambulance. But for those in a non-life threatening emergency, for instance someone has fallen and cannot get up, drug or alcohol problems, or if someone is in need of a new oxygen tank, the system will send a Community Medical Technician in a lightly equipped vehicle.
This move is designed to help ease the strain on King County's budget and to keep highly trained emergency responders and their vehicles available to respond to dire medical emergencies like heart attacks and fires.
"We want that fully trained, experienced crew to be available to strokes, heart attacks, allergic reactions, car accidents," and not occupied assisting someone who needs help slip-proofing their home or dealing with an intoxicated family member, Eastside Fire and Rescue's Deputy Chief Greg Tryon explained to the Seattle Times.
According to Tryon, each year Eastside receives roughly 800 emergency calls a year for situations that are clearly not emergencies. These calls include patients asking for assistance with minor medical conditions or social-service help, rather than medical stabilization or transportation to an emergency room.
Dr. Mickey Eisenberg, the medical director of King County Emergency Medical Services (EMS) of Public Health, said the increase in non-emergency 911 calls is growing faster than the population and attributes the phenomenon not only to aging residents but from cutbacks to primary care mental health and other public health programs.
Based on his observations, rather than tracked statistics, Eisenberg said, "It seems so obvious to us" that if a crew is responding to a nonemergency call it will be delayed in responding to a second call.
As evidence, Eisenberg pointed to an incident from a year ago when an emergency crew became tangled in a "very trivial" situation, delaying its response to a house fire. By the time the crew arrived at the scene, the whole house was in flames.
With the new pilot program, rather than sending a crew of three or four emergency medical technicians (EMTs) or paramedics, a single Community Medical Technician (CMT) will be sent to respond to non-life threatening emergencies. CMTs are firefighters or EMTs who have undergone additional training so that they can refer patients to social-service assistance and other community resources.
"There is no question that services like EMS, like hospital emergency departments, serve as a community safety net. Anybody can get help any time," Eisenberg said.
"We've got very expensive rigs, very well-trained firefighter/EMTs. We've created this very good, very timely emergency medical response system — that's now being used for things it wasn't designed for."
"We're trying to figure out how best to meet the needs of our community," Tryon added.
He was also careful to note that people can still call the fire department for assistance no matter what. "I don't want someone not to call 911 because 'Oh God, I'm going to get a bill,' " he said, when the problem could be a heart attack.
The pilot program is currently underway and will continue through the rest of the year. Officials are careful to ensure that no level of service drops off as a result of the pilot program and are proceeding with caution.