Trafficking humans

SFO launches program to battle human traffickers

San Francisco International Airport is now home to the first program in the nation that trains airport personnel in identifying and stopping human traffickers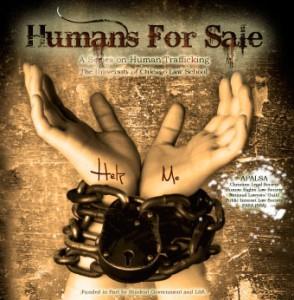 SFO commences staff training to recognize victims of human trfficking // Source: uchicago.edu
San Francisco International Airport is now home to the first program in the nation that trains airport personnel in identifying and stopping human traffickers.
The program is sponsored by Airline Ambassadors International and offers industry-specific training to help flight attendants as well as airport and hotel employees recognize tell-tale signs of trafficking victims.
Speaking at the program's introductory event on Monday, Representative Jackie Speier (D – California) said, "It is absolutely unacceptable that trafficking — the modern day slavery of the 21st century — not only exists but is thriving both domestically and throughout the world."
Speier added, "Disrupting traffickers' unhindered access to air travel through training of airline and airport personnel is an essential step in closing the door on this horrific crime."
Airline Ambassadors International initially developed the program following four incidents in 2009 where individuals were correctly identified as the victims of trafficking. Spurred by those events, the group realized that airline employees played a critical role in stopping the spread of one of the fastest growing criminal industries in the world.
The Huffington Post reports that roughly 800,000 people a year are trafficked internationally, including 100,000 to 300,000 minors in the United States.
At Monday's event, Speier was joined by David Palmatier of DHS and Petra Hensley, a trafficking victim who had been kidnapped from the Czech Republic when she was sixteen.
"They strip your identity, they take away everything you have left and you're just being exposed to what they want," Hensley said. "Having been through this awful ordeal myself, being trafficked, I have a deep desire to help others escape from the monsters who are dealing with buying and selling human beings," Hensley told ABC News.
Speier hopes that the program will eventually spread to airports around the world.