Nuclear power

Nuclear power stations launches emergency operations center

The new 12,000 square-foot facility at the Beaver Valley Power Station supports overall management of activities related to maintaining public health and safety during the emergency at the plant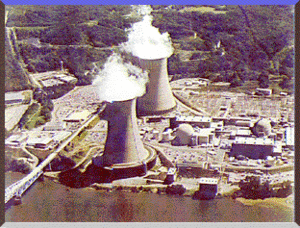 Pennsylvania's Beaver Valley power station // Source: pa.us
Akron, Ohio-based FirstEnergy Nuclear Operating Company (FENOC), a subsidiary of FirstEnergy Corp., last week announced that construction of the Emergency Operations Facility for its Beaver Valley Power Station has been completed.
The new 12,000 square-foot facility supports overall management of activities related to maintaining public health and safety during the emergency at the plant. The facility also will be used by Beaver Valley's emergency response organization during quarterly training drills and bi-annual exercises evaluated by the Nuclear Regulatory Commission (NRC) and the Federal Emergency Management Agency (FEMA) to ensure preparedness to respond to an emergency.
"FENOC and Beaver Valley view protection of public health and safety as one of our primary responsibilities," said Paul Harden, vice president of Beaver Valley Power Station. "The new Emergency Operations Facility underscores our commitment to the community and ensures that responsibility is fully upheld."
The company says that features of the new state-of-the-art Emergency Operations Facility include: enhanced technologies that aid in timely monitoring and collection of environmental data; a secured, online database for sharing plant conditions and other event information in real time between company, local, county and state emergency responders; updated computer equipment; and diverse telecommunications technology to enhance communications capabilities. In addition, multiple power supplies ensure the facility will not be affected by a loss of offsite power.
Located in Beaver Falls, Pennsylvainia, the facility replaces an existing Emergency Operations Facility located on site at the Beaver Valley station in Shippingport, Pennsylvania.