Syria

Commander of Syria's military police defects

Published 27 December 2012

The disintegration of Presdient Bashar al-Assad's regime continues, as another high-ranking loyalist — Lt. Gen. Abulaziz al-Shalal, commander of Syria's military police — has defected; al-Shalal, who is now in Turkey, is one of the highest-ranking officials to join the ranks of the anti-regime rebels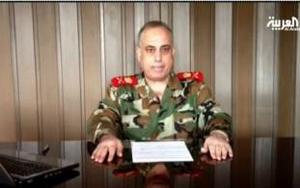 Head of Syrias security has defected // Source: vijesti.me
The disintegration of Presdient Bashar al-Assad's regime continues, as another high-ranking loyalist — Lt. Gen. Abulaziz al-Shalal, commander of Syria's military police — has defected.
Al-Shalal, who is now in Turkey, is one of the highest-ranking officials to join the ranks of the anti-regime rebels. The BBC quotes the general to say in a video statement that the Syrian army had failed to protect Syrians and turned into "gangs of murder."
After crossing the border into Turkey, General Shalal released a statement saying he had defected because the military had perpetrated massacres in towns and villages instead of protecting Syrians.
"I declare my defection from the army because of its deviation from its fundamental mission to protect the nation and transformation into gangs of murder and destruction," he said.
The BBC reports that opposition sources said the commander had been secretly co-operating with the rebels from the outset. Observers say this is the case with many other senior defectors.
General Shalal said it was getting more difficult to defect because of the increased level of surveillance by the regime. "Definitely, there are other high-ranking officers who want to defect but the situation is not suitable for them to declare defection," he said.
The State Department said it was not "in a position to confirm his actions or whereabouts."
"If true, this would be yet another sign of the regime crumbling from within, as those around Assad realize that the end of his rule is inevitable," spokesman Patrick Ventrell said. "We continue to encourage regime officials and forces to reject the horrific actions of the Assad regime. Syrian officials should stand with the Syrian people."