Climate migrants

Climate change will displace millions of people. Where will they go?

Published 23 January 2018

The 1951 Refugee Convention defines a protected refugee as someone who leaves his or her home country due to racial, religious, or social persecution, or reasonable fear of such persecution. These refugees have the right to seek asylum and protection from participating members of the United Nations (though these countries are not obligated to take them in). However, people displaced by climate change do not fit this definition. At the international level, there is no legal mechanism in place to protect climate migrants' rights and to ensure assistance from other countries. For climate relocation to work, governments need to care and commit to international responsibility and burden-sharing. However, in the current global political context of fear of terrorism, an increased refugee influx into Europe, and an overall rise of xenophobia, countries are more likely to opt for stricter policies on cross-border migration.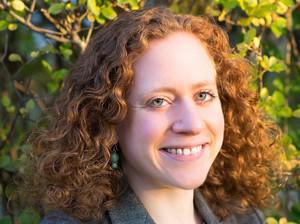 Author Tiffany Challe // Source: columbia.edu
Barbuda, the sister island of Antigua, is a small, low-lying Caribbean island. Most of its 1,700 residents lived in Codrington, the central location for stores and schools. The town is also the location for the Barbuda Research Complex, where I attended sustainability field school in 2014. What makes this island so unique? The beauty of the natural beaches untouched by tourism developments, the rich vegetation, diverse wildlife, fascinating archaeological sites and the people of Barbuda. During my three-week stay there, it became clear to me that Barbudans were a proud, happy and resilient people. Their community identity is heavily steeped in their food culture, which forges their intricate relationship with the environment. This entry in my field journal captures their spirit: "I admire how Barbudans respect and use all their resources on the island and understand their environment." Their livelihoods and culture center on fishing, hunting and farming. However, climate change has altered the island's food system and therefore their livelihoods. Droughts and rising seas that encroach on freshwater supplies are causing crop yields to decline, and Barbudans must increasingly rely on expensive imported foods.
Hurricane Irma hit Barbuda in September and decimated most of the island – 95 percent of the buildings and infrastructure were destroyed. One person died and countless animals were killed by debris or separated from their owners. For the first time in 300 years, the island was rendered uninhabitable. All the residents were evacuated and temporarily relocated to Antigua, where they still remain today. Barbudans are eager to return to the island, as they have a strong sense of place-based identity. Rebuilding efforts are currently under way, though funds are sorely lacking and a bitter dispute over land rights has ensued. This story illustrates tragedy for the islanders, who are at the front lines of climate change.