The Russia connection

U.S. intel chiefs warn Russia intending to meddle in midterm elections

Published 14 February 2018

Director of National Intelligence Dan Coats, in a Tuesday testimony before the Senate Intelligence committee, said that one of the major security challenges the United States faces is the continuing cyber activity by Russia, North Korea, China, and Iran, emphasizing "the potential for surprise in the cyber realm": "Frankly, the United States is under attack," Coats said. "Under attack by entities that are using cyber to penetrate virtually every major action that takes place in the United States." Coats said that Russia views its interference in the 2016 election as a success. "There should be no doubt that Russia perceives its past efforts as successful and views the 2018 U.S. midterm elections as a potential target for Russian influence operations," he said.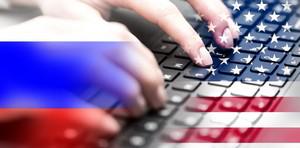 Expectations rise of Russian hackingnof U.S. election // Source: yahoo.com
The heads of the lead U.S. intelligence agencies warned that Russia intends to use cyberattacks, more propaganda, and other tactics to try and influence upcoming elections for the U.S. Congress and in some European countries.
Testifying before the Senate Intelligence Committee on February 13, the directors of the CIA, the FBI, the National Security Agency, and three other spy agencies all agreed with the assessment that Moscow had not curtailed its efforts to influence U.S. politics since the 2016 presidential election.
"Persistent and disruptive cyberoperations will continue against the United States and our European allies using elections as opportunities to undermine democracy," Dan Coats, the director of national intelligence, who serves as head of the 17-member U.S. intelligence community, told lawmakers.
"At a minimum, we expect Russia to continue using propaganda, social media, false-flag personas, sympathetic spokespeople, and other means of influence to try to exacerbate social and political fissures in the United States," Coats said.
"This is not going to change or stop," Admiral Michael Rogers, director of the National Security Agency, told the panel.
In a report released in January 2017, U.S. intelligence agencies concluded that Russia engaged in a hacking-and-propaganda effort aimed at swaying the 2016 vote.
Moscow has repeatedly denied the accusations.
Three different congressional committees are investigating either that campaign, or suspicious interactions between Russian officials and current and past associates of President Donald Trump.
An FBI-led criminal investigation into that question has resulted in the indictments of two former associates and guilty pleas from two others, including Trump's first national security adviser, Michael Flynn.
"Throughout the entire community, we have not seen any evidence of any significant change," Coats told lawmakers.
Trump has downplayed the intelligence community's conclusions about Russian actions in 2017. He has also repeatedly voiced more conciliatory rhetoric about Russia and relations with the United States, which are at lows not seen since the Cold War.
The intelligence chiefs' testimony coincided with the release of the government's annual intelligence report on global threats. The report details the risk of conflict with North Korea, as well as the longtime rivalry between Saudi Arabia and Iran.
This article is published courtesy of Radio Free Europe/Radio Liberty
Leave a comment
Register for your own account so you may participate in comment discussion. Please read the
Comment Guidelines
before posting. By leaving a comment, you agree to abide by our Comment Guidelines, our
Privacy Policy
, and
Terms of Use
. Please stay on topic, be civil, and be brief. Names are displayed with all comments. Learn more about
Joining our Web Community
.