Our picks

Escalation in cyberspace; secret weapon: immigrants; KKK-inspired sheriffs?, and more

· What a U.S. operation against Russian trolls predicts about escalation in cyberspace

· Secret weapon: Immigrants help America keep its technological edge

· GoFundMe bans anti-vaxxers who raise money to spread misinformation

· Inside the Energy Dept.'s new $96M Infrastructure-Security Office

· International terrorism prosecutions during winter 2019

· A group of sheriffs is refusing to enforce gun laws based on a 1960s constitutional theory from the KKK

· HHS uses AI tools to help battle diseases

· Facebook: hundreds of millions of passwords were stored in plaintext on internal networks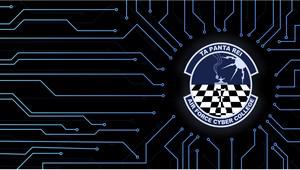 Emblem of the U.S. Air Force Cyber College // Source: maxwell.af.mil
What a U.S. operation against Russian trolls predicts about escalation in cyberspace (Erica D. Borghard, War on the Rocks)
The Washington Post recently reported that U.S. Cyber Command conducted an offensive cyber operation in the fall to block the Internet Research Agency, a Russian troll farm, from carrying out a cyber-enabled influence operation against the 2018 U.S. midterm elections. This appeared to build on a previous cyber operation in which Cyber Command directly targeted Russian operations to warn them against meddling in the upcoming midterms. Senior U.S. leaders billed Cyber Command's efforts as an example of the Department of Defense's new "defend forward" strategy for cyberspace in action.
Since the public launch of that strategy, analysts have expressed concern about the risk that a more proactive and engaged U.S. cyber force will provoke dangerous escalation dynamics with rivals. What can this recent demonstration of the defend forward strategy tell us about the escalation risks of offensive cyber operations? To understand why concerns about cyber escalation may be less worrisome than many commentaries suggest, it's important to put the operation in context. Notably, the United States does not appear to have targeted the much bigger fish here: the Main Intelligence Directorate of the General Staff (GRU), Russia's military intelligence agency. Instead, the operation targeted the IRA, a Kremlin-affiliated company that conducts social media-based influence campaigns to sow public distrust in U.S. institutions. Why was this? Operational requirements and calculations about intelligence tradeoffs seem to have informed Cyber Command's decision-making. A closer examination of likely U.S. motives suggests that offensive cyber operations are subject to many, if not more, of the same constraints that other military operations are: Planners may choose less ambitious targets because they're easier to attack, to avoid revealing what they know, or because they want to prevent an escalatory spiral.
….