Beverly Pritchett, D.C. Department of Health

Emergency medical response in a post-9/11 Washington, D.C.

Published 9 September 2011

Beverly Pritchett, the senior deputy director of the Health Emergency Preparedness and Response Administration at the D.C. Department of Health, is a 27-year veteran of the U.S. Army Medical Service Corps; Pritchett discusses improvements made to the city's emergency medical response capabilities, the integration of smartphones and social media into disaster response plans, and the need for continued funding to sustain the gains made in public health over the past ten years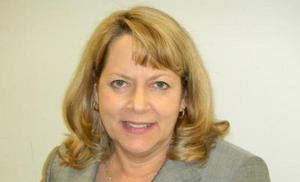 Beverly Pritchett, D.C. Department of Health // Source: D.C. Department of Health
Homeland Security NewsWire: 9/11 proved that a mass casualty event or a major natural disaster can quickly overwhelm a city's medical response capabilities. In the ten years since 9/11, what has Washington, DC done to prepare for major terrorist attack or disaster? Are the steps that have been taken adequate, or does more need to be done?
Beverly Pritchett: The D.C. Department of Health has made tremendous improvements in its ability to respond to a major disaster. Significant technological improvements in communications have been developed including a dedicated mutual aid radio network; an internet site for communicating resource availability; a real-time patient tracking/family reunification system; and handheld 800 Megahertz (MHz) radios have been placed at each major healthcare facility including community health centers. These improvements provide the Department with the ability to better coordinate healthcare assets.
This coordination is accomplished by Department staff at the Health Emergency Coordination Center (HECC) in coordination with the D.C. Emergency Healthcare Coalition, both of which are developments that have occurred since 2001. The HECC is an emergency operation center for coordination of all health and medical agency response during a large scale emergency. The Emergency Healthcare Coalition is a voluntary alliance of hospitals, skilled nursing facilities, community health centers and their professional advocacy associations in conjunction with District Government agencies that work together to coordinate response to emergencies on a routine basis for both real world events and training exercises.
In addition to technological advancements, the District's healthcare system, has also improved the capability to manage burn, adult and pediatric patients. As regional initiatives, the hospitals of the National Capital Region (NCR) trained and equipped all hospitals to be able to manage at least two patients in these categories until such time as they can be transported to specialty centers. This allows the most seriously wounded patients the best chance of survival.
Even with all these improvements, there are still more improvements that can continue to be made. However, I'm confident in saying that the District is far better prepared than it was ten years ago as a result of Federal and District funding that has been used to develop world-class technical expertise and equip emergency response teams.
Work that continues to be refined is ensuring that everyone has access to emergency response resources while maintaining their usual level of functionality. With the emphasis on reducing the length of in-hospital stays, the importance of integrating home health providers into preparedness