Disasters

FEMA extends federal aid deadline for North Carolina

The Federal Emergency Management Agency (FEMA) has extended its deadline to register for federal disaster assistance for those in affected counties in North Carolina; at the request of North Carolina Emergency Management (NCEM), FEMA agreed to give residents an additional fifteen days to turn in their paperwork; the new deadline is Tuesday 5 July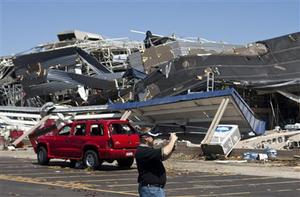 Three days of storms dealt extensive damage in North Carolina // Source: bighaber.com
The Federal Emergency Management Agency (FEMA) has extended its deadline to register for federal disaster assistance for those in affected counties in North Carolina.
At the request of North Carolina Emergency Management (NCEM), FEMA agreed to give residents an additional fifteen days to turn in their paperwork. The new deadline is Tuesday 5 July.
Doug Hoell, the director of NCEM, said that due to the strong interest shown in federal aid and the relatively small number of forms turned in, he believes people were still in the process of completing their applications and needed additional time.
"There are numerous homeowners and renters who have told us they need help, but have not returned the SBA loan applications they received when they registered with FEMA. We think this is an indication that they just need more time," he said.
The Small Business Association (SBA) has sent more than 4,900 loan applications to homeowners, which help cover the cost of replacing personal property, vehicle repair, and moving and storage expenses, but so far only 16 percent have been returned to SBA.
Currently nineteen counties in North Carolina qualify for federal aid as a result of the devastating 16 April storms and tornadoes that ravaged much of the south and Midwest. In those counties, nearly 10,000 people have registered with FEMA for disasters assistance.
So far more than $15.6 million in federal grants have been approved for North Carolina residents. Of that total, more than $5 million has gone to helping displace families pay for temporary housing and home repairs, while the bulk of the money, over $8.6 million, has gone towards low interest SBA loans for homeowners, renters, and businesses.