Infrastructure protection

Hoover Dam is safe from hackers

Published 15 February 2011

In response to the debate over the controversial Senate Internet "kill switch" bill, the U.S. Bureau of Reclamation refuted a central argument that the law's proponents have been using; proponents of the bill have often stated the need for the bill because terrorists could hack into the system and open the Hoover Dam's floodgates; the dam is not connected to the Internet and has several physical and technological safeguards that prevent the floodgates from opening; the proposed bill would authorize the president to sever critical infrastructure from the Internet in the event of a cyber attack; critics say the bill could violate First Amendment rights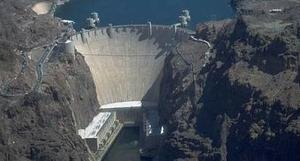 Hoover Dam is deemed hacker-proof // Source: chinatibetnews.com
In response to the debate over the controversial Senate Internet "kill switch" bill, the U.S. Bureau of Reclamation last week refuted a central argument that the law's proponents have been using.
Legislative aides of the Senate Homeland Security and Governmental Affairs Committee, in defending the need for the Protecting Cyberspace as a National Asset act, said the bill would give the president the ability to sever "the system that controls the floodgates to the Hoover Dam" from the Internet in the event of an imminent cyber attack.
Brandon Millhorn, the staff director of the Senate Homeland Security and Governmental Affairs Committee, went further in saying that, "We are very concerned about an electronic control system that could cause the floodgates to come open at the Hoover Dam and kill thousands of people in the process."
The Bureau of Reclamation, the agency in charge of running the Hoover Dam, says these statements are incorrect.
Peter Soeth, a spokesman for the bureau, explains, "I'd like to point out that this is not a factual example, because Hoover Dam and important facilities like it are not connected to the Internet."
"These types of facilities are protected by multiple layers of security, including physical separation from the Internet, that are in place because of multiple security mandates and good business practices," he added.
Senators Joe Lieberman (I-Connecticut), Tom Carper (D-Delaware), and Susan Collins (R–Maine), are reintroducing legislation that is aimed at securing critical infrastructure from cyber attacks.
In a joint statement, the Senators declared that the "emergency measures in our bill apply in a precise and targeted way only to our most critical infrastructure — the networks and assets most essential to the functioning of society and the economy — to ensure they are protected from destruction."
The Senators went on to say, "We would never sign on to legislation that authorized the president, or anyone else, to shut down the internet."
Internet and civil liberties groups oppose the bill as they believe it could be used to censor the Internet and curtail First Amendment rights.
Fanning opponents' fears, the bill was introduced the same day Egypt limited access to the Internet in an attempt to hobble the growing anti-Mubarak and pro-democracy movement.