Intel acquires McAfee for $7.68 billion
Intel says security is now a fundamental component of online computing, but today's approach to security is not adequate for the growing availability of Internet connections on mobile phones, medical devices, ATMs, automobiles, and elsewhere; the industry needs a new approach that combines software, hardware, and services to meet tomorrow's needs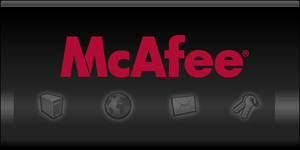 Acquired by Intel // Source: soleilneon.com
In a move signaling the growing importance of cyber security, Intel Corp. said today it is buying computer-security software maker McAfee Inc. for $7.68 billion as the chip maker adds to its growing list of tools to serve an increasing array of Internet-connected devices, including mobile phones.
Msnbc reports that the $48-per-share price represents a 60 percent premium over McAfee's Wednesday close of $29.93. McAfee shares surged 58 percent after the deal was announced Thursday to hit $47.14 in morning trading. Intel shares slipped 59 cents, or 3 percent, to $19.
Intel, which is based in Santa Clara, California, said security is now a fundamental component of online computing, but today's approach to security is not adequate for the growing availability of Internet connections on mobile phones, medical devices, ATMs, automobiles, and elsewhere.
The industry needs a new approach that combines software, hardware, and services to meet tomorrow's needs, the company said.
"With the rapid expansion of growth across a vast array of Internet-connected devices, more and more of the elements of our lives have moved online," Intel CEO Paul Otellini said. "In the past, energy-efficient performance and connectivity have defined computing requirements. Looking forward, security will join those as a third pillar of what people demand from all computing experiences."
Otellini said the idea to acquire McAfee grew out of a close collaboration that has been going on for a year and a half, one that will result in unspecified products reaching the market next year.
On a conference call with executives, UBS analyst Uche Orji questioned Intel's rationale for the deal, wondering whether it would get something out of owning McAfee that it could not get through a collaboration.
Otellini responded that owning McAfee meant Intel could plan for the longer term and combine the two companies' technologies at a deeper level, adding substantial value.
Msnbc quotes Vijay Rakesh, an analyst at Sterne Agee, to say he was surprised by the size of the premium but added that the deal showed Intel's willingness to move from hardware to software and services. "I think people were probably (expecting) some smaller acquisitions from Intel. It's definitely — even by Intel's standards — a pretty big acquisition for them," said Rakesh.
Intel is an infrequent acquirer with a history of dabbling in, and retreating from, markets outside its core business of building computer microprocessors. It once even had a toy division that made microscopes and other gadgets before giving up on it because of poor sales.
Intel has been persistent, however, in trying to expand into the market for the guts of smart phones and other Internet-connected wireless devices. The purchase of McAfee would help Intel secure those devices from malicious software and other computing threats.
Intel said the deal with hurt earnings slightly in the first year the companies are combined. Excluding costs and other one-time items related to the acquisition, Intel predicts the deal will slightly boost earnings next year and improve after that.
Both boards of directors have unanimously approved the deal. The deal still requires McAfee shareholder approval and regulatory clearances.
McAfee, also based in Santa Clara, is one of the world's largest security technology companies with about $2 billion in revenue last year.
Intel has made a series of recent software acquisitions including companies that specialize in gaming, visual computing, embedded device, and machine software.
Last month, Intel Corp. reported its largest quarterly net income in a decade as the chip maker benefited from a stronger computer market and more sophisticated factories.