Leaked U.S. documents: Pakistan collaborates with the Taliban to kill Americans
Leaked U.S. military documents offer detailed and disturbing accounts of the degree and scope of the cooperation between Pakistan's intelligence agency and anti-American forces in Afghanistan; this cooperation comes from an agency of a country that receives more than $1 billion a year in aid from the United States; ISI, the Pakistani secret service, recruits insurgents, trains them, supplies them, helps them choose targets, and provides them with the weapons to carry out attacks; the cooperation has resulted in the death of many American soldiers and, more broadly, is aimed to undermine U.S. strategy and goals in Afghanistan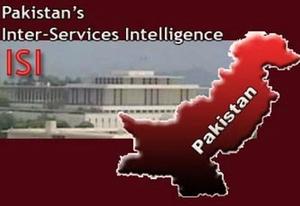 Pakistan's ISI has been supporting the Taliban with fighters, supplies and strategic support // Source: pro-pakistan.com
A few weeks ago we wrote that a detailed report, written by scholars at the London School of Economics and titled "The Sun in the Sky: the relationship between Pakistan's ISI and Afghan insurgents," which detailed the intimate relationship between ISI, the Pakistani secret service, and the Taliban. This relationship — recruiting insurgents, training them, supplying them, helping them choose targets, and providing them with the weapons to carry out attacks — has resulted in the death of many American soldiers and, more broadly, aims to undermine U.S. strategy and goals in Afghanistan ("Study: Pakistan's ISI military intelligence directly funds, trains, directs Taliban," 15 June 2010 HSNW).
In yesterday's New York Times, Mark Mazzetti, Jane Perlez, Eric Schmidt, and Andrew W. Lehren report of leaked U.S. military documents which support the conclusions of the LSE study.
The documents were published by WikiLeaks, a Web site specializing in publishing leaked U.S. government documents.
The documents offer detailed and disturbing accounts of the degree and scope of the cooperation between Pakistan's intelligence agency and anti-American forces in Afghanistan. This cooperation, it should be remembered, comes from an agency of a country that receives more than $1 billion a year in aid from the united States.
Pakistan's cooperation with the Taliban and other insurgent groups in attacks on U.S. forces appears not to be a rogue operation by disgruntled elements within the secretive agency. The military appears to make its contribution to this relationship by abstaining from attacking certain insurgents strongholds and by allowing Taliban forces to move about openly. Taliban forces on their way to attack American units drive in open trucks across the border on their way to, and back from, attacks inside Afghanistan, waved by border patrol personnel.
The New York Times reporters write that "Taken together, the reports indicate that American soldiers on the ground are inundated with accounts of a network of Pakistani assets and collaborators that runs from the Pakistani tribal belt along the Afghan border, through southern Afghanistan, and all the way to the capital, Kabul."
Pakistan's cooperation with the Taliban and al Qaeda elements is increasing tensions between the United States and Pakistan. Pakistan does take some action against jihadi militants operating in the country's northwest territories, but these actions appear to be motivated by two reasons. First, the need to appear to do something against the insurgents in order to keep the U.S. aid to Pakistan flowing; second, the desire to hit those elements among the insurgents who wants to destabilize the Pakistani regime itself. There is no indication that the limited actions Pakistan has taken against the militants are the result of a strategic decision to confront Pakistani terrorists and foreigners who come to their aid, and move to a full support of U.S. policies in Afghanistan.