Spying

Pakistani spies track immigrants in U.S.

Last week the indictment of two Pakistani-Americans pulled back the veil on the extent of Pakistan's spy network in the United States; led by Pakistan's military spy agency, the Directorate for Inter-Services Intelligence (ISI), the country's efforts in the United States are primarily aimed at influencing lawmakers, keeping track of the Pakistani Diaspora, stifling dialogue critical of its military, and stymieing India — the country's chief rival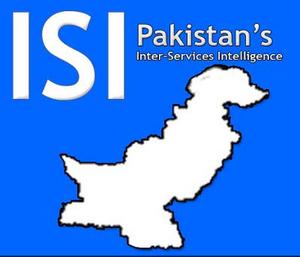 ISI has been active within the U.S. // Source: topnews.in
Last week the indictment of two Pakistani-Americans pulled back the veil on the extent of Pakistan's spy network in the United States.
Led by Pakistan's military spy agency, the Directorate for Inter-Services Intelligence (ISI), the country's efforts in the United States are primarily aimed at influencing lawmakers, keeping track of the Pakistani Diaspora, stifling dialogue critical of its military, and stymieing India – the country's chief rival.
Officials say Pakistan's spy network is far less sophisticated and extensive than China or Russia's, two countries which have long sought to steal secrets from the U.S. government and businesses. Pakistan's activities are also far more limited than the CIA's own in Pakistan.
The most recent indictments come for two individuals working for the Kashmiri American Council, a non-profit organization that is believed to be a front for the ISI. The FBI had sought to arrest the two several times this year, but was delayed by the State Department and the CIA out of fear that the arrests would exacerbate the already tense U.S.-Pakistan relationship.
Last year former CIA director Leon Panetta had a heated conversation with Lieutenant General Ahmed Shuja Pasha, the head of Pakistan's ISI, after the FBI found a member of the Pakistani's consulate in New York had been posing as an FBI agent to obtain information from Pakistanis in the United States and issuing threats to keep quiet.
The Pakistani spy, Mohammed Tasleem, was quickly removed from the country after Panetta's talk with Pasha.
Officials say Tasleem is one of many Pakistani spies posing as diplomats, journalists, and scholars throughout the country that are systematically keeping tabs on Pakistanis living inside the U.S. In particular, Pakistan's agents often deliver tacit and over threats to those who criticize the military.
Within Pakistan the ISI is greatly feared as these threats can turn violent. Most recently U.S. intelligence officials believe the ISI ordered the killing of Saleem Shahzad, an investigative journalist. Shahzad's body was found in a canal with signs of torture two days after he disappeared.
The ISI's relationship with the United States remains complicated as the agency is also a close ally in the fight against al Qaeda and the Taliban in Afghanistan, which makes it difficult for U.S. officials to place too much pressure on the group to alter its tactics.